Gerry Conlon, Wrongly Convicted of IRA Guildford Bombings, Dies Aged 60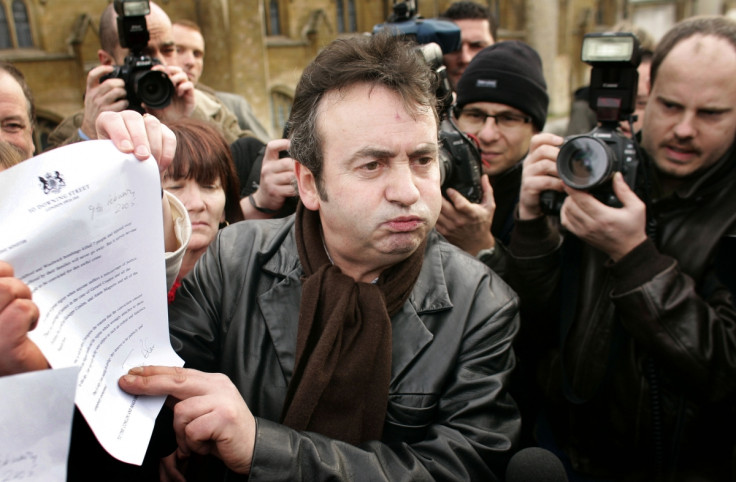 Gerry Conlon, who was wrongly convicted of involvement in the 1974 Guildford pub bombings and spent 15 years in prison, has died aged 60.
Along with two other Irishmen, Paul Hill and Paddy Armstrong, and Englishwoman Carole Richardson, Conlon was jailed in 1975 for carrying out the bombing of two pubs in Guildford the previous year. The attacks killed five people and injured 65.
Conlon's father Giuseppe, who travelled to London to help his son, was wrongly convicted of possessing nitro-glycerine and died in prison. It was later found forensic evidence used to convict him had been fraudulent.
Gerry Conlon suffered appallingly in prison. He claimed warders defecated and spat on his food and encouraged other prisoners to stab and scald him. He was also forcibly injected with the paralysis-inducing drug paraldehyde.
In 1977 an appeal on behalf of the so-called "Guildford Four" was rejected, but reopened 10 years later. The convictions of the four were quashed in 1989 by the Court of Appeal. Three police officers were charged with fabricating evidence but the charges were dismissed.
The so-called Troubles in Northern Ireland and a campaign of terror by Irish Republicans in Britain led to several notorious injustices. In 1991 the convictions of the so-called "Birmingham Six" were also overturned after the men had served 16 years for bombings in 1974 in which 21 people died.
Conlon's story was dramatised in the 1993 film "In the Name of the Father", starring Daniel Day-Lewis as Conlon. In 2005 then-Prime Minister Tony Blair issued an apology to Conlon for the miscarriage of justice he suffered. As he wrote in a piece for The Guardian, Conlon struggled to cope with freedom.
"Since I came out of prison, I have suffered two breakdowns, I have attempted suicide, I have been addicted to drugs and to alcohol. The ordeal has never left me. I was given no psychological help by the government that had locked me up, no counselling."
And he ended his comment with a warning.
"I hope that what ­happened to us will always act as a reminder to people never to jump to conclusions, whatever the nature of a crime, and never to ignore the people who are now trying to get their voices heard so that the nightmare does not happen to them."
© Copyright IBTimes 2023. All rights reserved.