Arsenal assistant manager Steve Bould is hopeful Gervinho will develop into a player similar to that of Thierry Henry.
The Ivorian scored Arsenal's first and made the second for Lukas Podolski in victory over Olympiakos to continue the 25 year old's impressive start to the season.
Already with three Premier League goals to his name, Gervinho also scored in Arsenal's opening Champions League group win against Montpellier, and Bould has been impressed with his emergence in the 2012/13 campaign.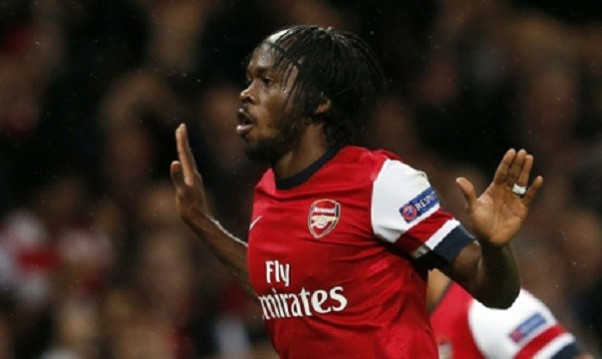 "He is scoring goals, so his confidence is sky high," Bould said. "I think his link play is gradually improving - he set Santi [Cazorla] up quite a few times over the last few games. He is learning his trade [at centre forward].
"I don't think he has played there an awful lot and he is a danger with his pace and movement at times. He could be a top player.
"Well, if he gets anywhere Thierry Henry we'll take that all day long. He is learning his trade there and is doing ok. I'm delighted.
Gervinho endured a difficult first season with The Gunners, with his end product and cutting edge far from the standards expected following his move from Lille.
However, his second season has started with a bang, and his success on the left-hand-side, in a similar position to Henry, has evoked memories of the havoc the Frenchman used to cause during his time with Arsenal.
The victory gives Arsenal an 100% record after two games in the Champions League, and Bould was delighted with the efficiency of the performance following Saturday's disappointing defeat to Chelsea.
"We won the game and that's great for us," he added. "They made it tough and I thought they were very good, their organisation was excellent. We improved in the second half with the ball, but we looked nervy at times I have to say. But overall we are delighted.
"It probably knocked our confidence getting beaten. Even though we didn't play so great and we thought we should have got something from the game.
"Maybe ether was a little bit of a carry over, but we're hoping now that has gone it is done and dusted. We did great tonight, without being fantastic. We have got back on track, and we're hoping we will get some confidence for the weekend [against West Ham] - and that will be a tough game."