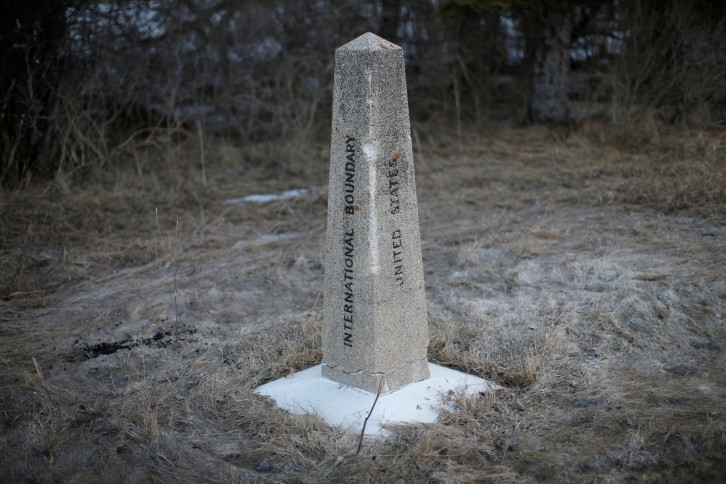 A body found at a border crossing in Minnesota is believed to be that of a Ghanaian woman who was trying to seek asylum in Canada. The woman– identified as 57-year-old Mavis Otuteye– reportedly died of hypothermia, US police said.
The body was discovered on Friday (26 May) near Noyes, few kilometers from the Manitoba border in Minnesota, which is just across the Canadian border town of Emerson. In recent months, several asylum seekers from US have tried entering Canada from this border crossing, said Kittson County Sheriff's office.
Police from the US said in a statement, "It is believed that Mavis was attempting to enter Canada at the time of her death."
According to a statement from the sheriff's office, the local police along with US border patrol had launched a search for a missing woman following a call the previous day. The autopsy report Mavis Otuteye said that she had died due to hypothermia.
Police declined to give any information about who reported the woman.
Canada has seen a spike in refugee claims, with more than 2,000 people crossing the US border illegally since the start of 2017. Many have crossed over in the Canadian provinces of Manitoba and Quebec, walking across unmonitored fields or through ditches.
Fears over President Donald Trump's immigration crackdown have forced many illegal migrants in the US to seek refuge in Canada.
Although the country does not accept refugee claimants coming in from the US under the Safe Third Country agreement, it makes exceptions in some cases.
As Canada is also a signatory to the United Nations Refugee Convention, those who irregularly cross into the country other than the border crossing — can be given permission to make a claim to stay in the country.