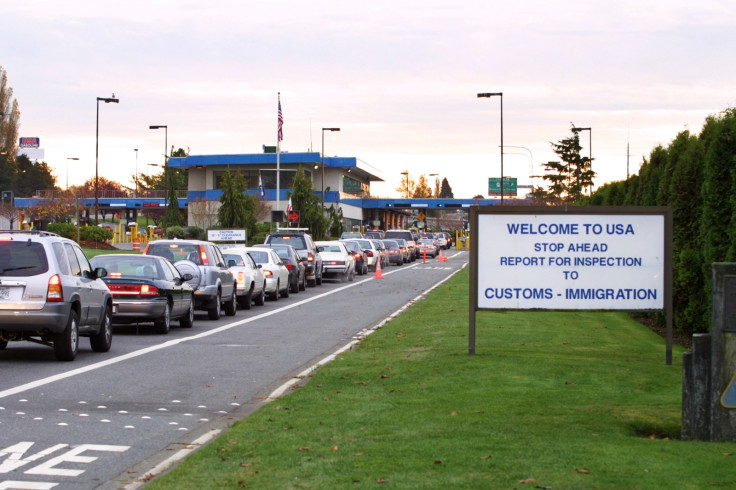 Canadian church volunteers who were heading to the US to carry out relief work were denied entry at the border over fears they would "steal American jobs".
The group of 12 people from Ontario's Rehoboth United Reformed Church were travelling south of the border on Saturday (11 March) to assist neighbourhoods affected by Hurricane Sandy, which struck in 2012.
The church's outreach director, Erik Hoeksema, told CBC their intention was to help with cleanup efforts and neighbourhood rehabilitation.
In most circumstances, Canadian citizens do not require visas to enter the US, according to the US Embassy and Consulates in Canada website. This also applies to volunteer work, as long as the entrant can prove they will not be remunerated for their work.
While Hoeksema admitted their host church in New Jersey – the Reformed Church of Highland Park – had failed to submit the relevant paperwork on time, "common sense has it that we're not going down there to steal American jobs. We're helping people."
This was not lost on the border agent, who informed the group that they would be waved through as long as the host church could provide a letter via fax or email setting out the purpose of their mission.
While the US-based church complied with the request, the first version was considered "not specific enough". A second letter was subsequently sent providing further detail, but deliberately omitted any reference to construction work.
"In general, mission teams do team-building, tour mercy ministries of the church (food pantries, re-entry programs, thrift shops, etc) and assist with neighbourhood cleanup projects," it read. However, the last part of the letter was interpreted as "work for hire" and on that basis, the group was denied entry after a two-hour wait.
"It's not a new thing that groups are going down there and helping out," said Hoeksema. "In the past, our groups would go down and help in impoverished neighbourhoods and maybe they would even do some light construction."
"I think everybody knows that's what groups are doing down there when they're volunteering," he added.
Hoeksema explained that while Hurricane Sandy took place five years ago, "the unfortunate thing for people who live in poverty is that they don't get over these things as quickly as others."
He added: "They obviously can't afford to remove the barriers that are in front of them on their own, so they rely on volunteers coming. And that's all we were trying to do, go help others."
An unnamed US border spokesperson insisted that the refusal to let the group through came down to a lack of proper documentation. "In this case, CBP attempted to assist the group, but ultimately the group was unable to obtain the proper documentation to support this visit," they said.
US-Canada border concerns have been rising since the inauguration of Donald Trump following uncertainty around the travel ban.
On Monday (13 March), it was reported that the Girl Guides of Canada is cancelling all trips south of the border over fears that some members could experience trouble as a result of travel restrictions.
A spokesperson for the organisation said it would not approve any trips to the US until further notice. "This just speaks to the Girl Guides of Canada and our commitment to inclusivity," Sarah Kiriliuks said. "We just want to make sure that no girl gets left behind," she added.