We've known its been coming for a good few years now and have not even seen so much as a teaser trailer for Paul Feig's upcoming Ghostbusters reboot, despite the fact it's due for release in summer 2016, is linked to a hugely popular 1980s franchise and is a major studio comedy to boot.
Sony Pictures has shared new photos via the film's Twitter account which not only showcase the four women making up the Ghostbusters team, but also gives us the first official look at Chris Hemsworth's 'geeky' receptionist Kevin (an update of Janine from the original movies). Hemsworth doesn't look that geeky at all, to be honest, but we can let Thor off on that one.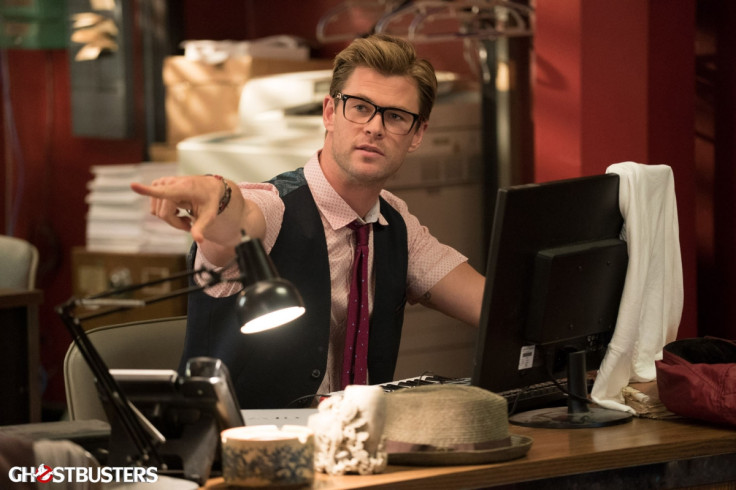 In the film, Melissa McCarthy, Kristen Wiig, Leslie Jones and Kate McKinnon take the lead as the titular gang, who are needed when New York City falls prey to ghosts from a variety of different places and times. McCarthy plays paranormal researcher and supernatural scientist Abby Yates while Wiig portrays partical physicist Erin Gilbert. Saturday Night Live (SNL) stars Jones and McKinnon play city historian and ghost tracker Patty Tolan and nuclear engineer Jillian Holtzman respectively.
With these actresses at the forefront and comedy maestro Paul Feig directing, who's spawned successes such as Bridesmaids and Spy, its bound to be hilarious. The film was also, it seems, fun to make. Around the time that Hemsworth wrapped on the reboot last summer, he announced via social media that he "had a blast" during production and that he'd "never laughed so much in [his] life."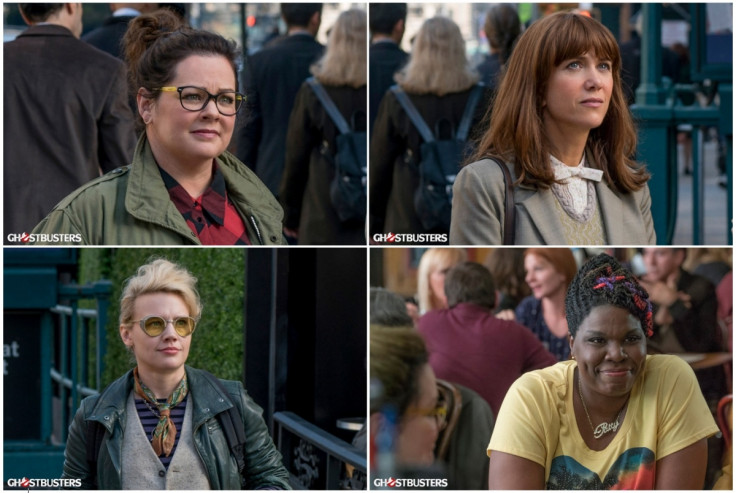 As well as the actors mentioned, the movie is to feature plenty of cameos, too. Original Ghostbusters stars Sigourney Weaver, Annie Potts, Ernie Hudson, Dan Ackroyd and Bill Murray are all set to appear, as well as Andy Garcia, SNL's Cecily Strong, Michael Kenneth Williams and Elizabeth Perkins.
Slated for a July release in UK and US cinemas, it's expected that a trailer should land very soon. On 3 February, director Feig teased via social media that comedy lovers would be treated to – or rather 'tweeted' to – new footage from the movie at the end of this month.
For more entertainment news, follow A-List on Twitter @Alistinsider