Gemma Arterton turns 30 on Tuesday (2 February) and we can't think of a better way to celebrate her birthday than to watch one of, if not all of her best films. From the star-studded The Boat That Rocked to children's guilty pleasure St. Trinian's, she's appeared in a lot of titles considering she only really rose to fame less than 10 years ago.
She even played a Bond girl in the 2008 film Quantum Of Solace, so there's bound to be something to suit everyone who wants to share in her special day.
But with a filmography so vast, how do you choose which kind of Arterton outing to watch? Do you fancy a film with plenty of sand-dunes and action? Quite a few of her pictures feature those. Or are you after a few laughs?
To make things easier, IBTimes UK lists the five best performances she's offered up throughout her career (in case you forgot about them), just so you can indulge in all things Arterton to celebrate her birthday... First up...
St. Trinian's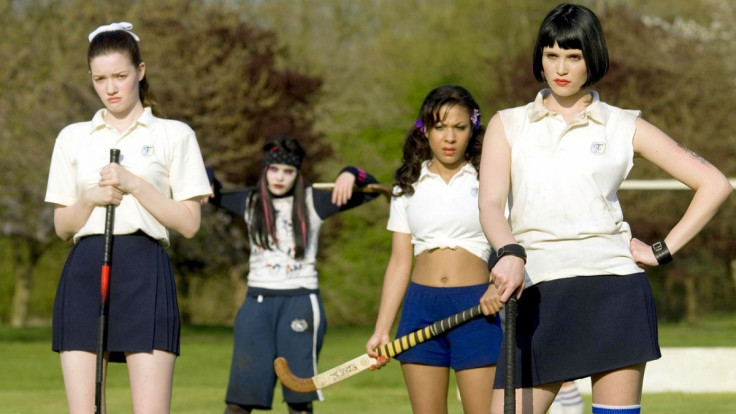 While she had starred in TV movie Capturing Mary just before this movie debut, St. Trinian's was undoubtedly the film that got Arterton noticed as a professional actress. Released in 2007, the Kent-born actress plays rebellious school girl Kelly Jones, who encourages her fellow female students – including uptight newbie Annabelle Fritton – to stage a robbery of Vermeer's famous painting Girl With The Pearl Earring.
Their cover? A few of their classmates taking part in the final of School Challenge, a TV quiz show held in the National Gallery. Their reasons for doing this? To sell the painting to an art dealer so that they can save their school from being closed by the banks that it owes excess of £500,000 to.
It's childish fun, but certainly worth watching and boasts a whole host of famous faces. Musician Paloma Faith can be spotted as a goth-like student, while Game Of Thrones star Lena Headey plays a nerdy teacher. Rupert Everett, Celia Imrie, Russell Brand and Colin Firth also feature.
The Voices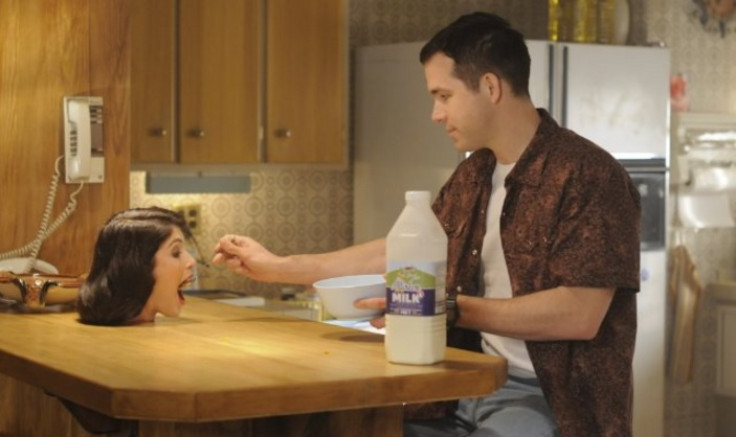 Every day, Jerry (Deadpool's Ryan Reynolds) goes through the motions of working life. Every night, he returns home to the flat he shares with his dog and cat. But despite what you might think, Jerry is not lonely, as both of his pets talk to him – frequently... This isn't Dr Dolittle though, as the voices that Jerry hears are just a coping mechanism he's invented due to deep-rooted emotional problems stemming from his past. Acting as unconventional consciences throughout the movie, dog Bosco is the supportive and understanding side of himself, while cat Mr Whiskers is the devil on Jerry's shoulder willing him to do terrible things.
When Jerry falls for Fiona (Arterton) at work, his attempts to court her leave him angry and, ultimately, stood up. Driving home from the failed date, Jerry happens across a stranded Fiona and offers her a ride home. But things take a turn for the worse when he accidentally kills her and, before you know it, her still-perfect head is in his fridge. Now with a taste for death, and a rather chatty head demanding "a friend" from inside the cooler, Jerry finds himself fighting irrepressible urges to become one of the eeriest 'accidental' serial killers we've seen on screen since Norman Bates. Considering Arterton spends most of her time in the movie as merely a sweet-as-pie severed head, her performance is great and her chipper character can't help but add to the eerie nature of the whole film.
The Boat That Rocked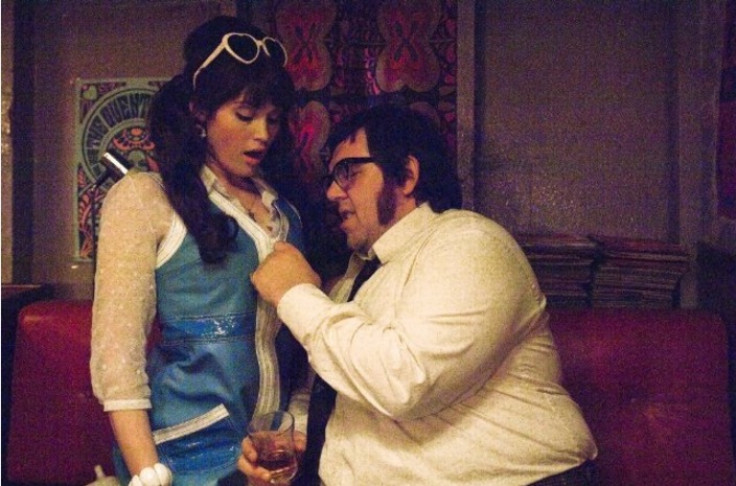 Arterton may have a small part in this ensemble comedy but its definitely worth watching. The Boat That Rocked takes place in the 1960s and focuses on the influence of pop music in that decade. More specifically, it centres around a band of rogue DJs that captivated Britain, playing the music that defined a generation and standing up to a government that wanted classical music, and nothing else, on the airwaves.
The group consists of The Count (played by the late Philip Seymour Hoffman), a big, brash, American god of the airwaves; Quentin (Bill Nighy), the boss of Radio Rock – a pirate radio station in the middle of the North Sea that's populated by an eclectic crew of rock and roll DJs; Gavin (Rhys Ifans), the greatest DJ in Britain who has just returned from his drug tour of America to reclaim his rightful position; Dave (Nick Frost), an ironic, intelligent and cruelly funny co-broadcaster; and a fearsome British government official out for blood against the drug takers and lawbreakers of a once-great nation.
Byzantium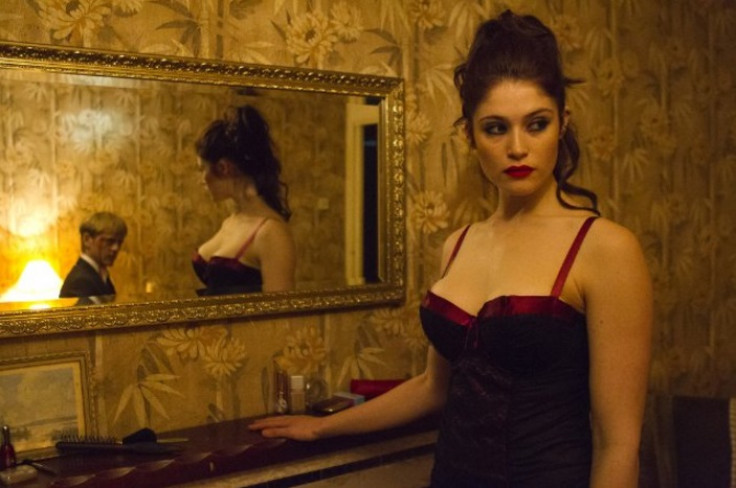 In Byzantium, Arterton stars alongside the recently Oscar-nominated actress Saoirse Ronan. The pair play two mysterious women who seek refuge in a run-down coastal resort. Clara (Arterton) meets lonely Noel , who provides shelter in his deserted guesthouse, Byzantium. Meanwhile, schoolgirl Eleanor (Ronan) befriends Frank (X-Men: First Class' Caleb Landry Jones) and tells him their lethal secret – that they are vampires, born 200 years ago and survive on only human blood. As knowledge of their secret spreads, their past catches up on them with deathly consequence.
Tess Of The D'Urbervilles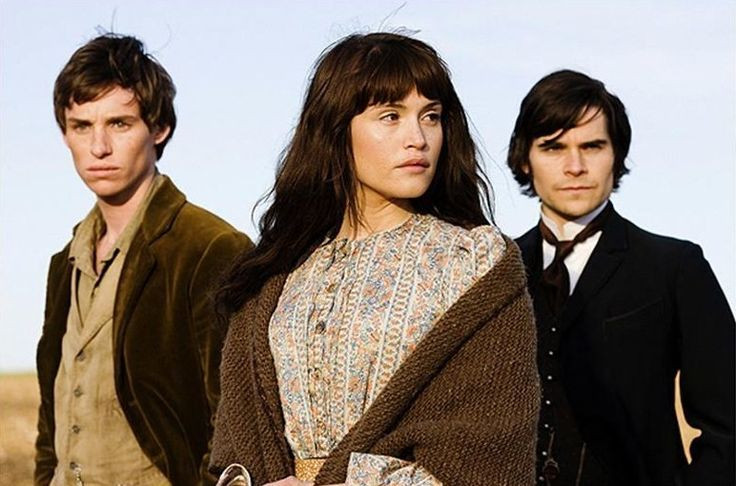 Based on the Thomas Hardy novel of the same name, this four-part BBC One drama centres on young woman Tess Durbeyfield (Arterton), who has been sent off to visit a rich cousin, Alec D'Urberville, when her parents learn that they are distantly related. Tess takes a disliking to the man and his attempts at seduction are immediately rebuffed, leaving him a little scorned.
Returning from a village party he forces himself on Tess who eventually makes her way back to her parents' home. Ashamed and pregnant she seems destined to forever being marked a certain kind of woman. After the death of her child, she makes her way to a prosperous farm where, working as a milkmaid, she meets and eventually marries the handsome Angel Clare (The Danish Girl's Eddie Redmayne). On learning of her past however, he abandons her and with little choice and facing a life of extreme hardship, again falls into D'Uberville's clutches and becomes a kept woman.
For more entertainment news follow A-List on Twitter @Alistinsider