Isla Fisher turns 40 on Wednesday (3 February) and we can't think of a better way to celebrate her birthday than to watch one of, if not all, of her best films. From the Oscar-winning The Great Gatsby to guilty pleasure Scooby-Doo, she's appeared in a lot of well-known titles since her rise to fame on long-running Australian soap Home And Away back in 1994.
She's starred in a movie about magicians, a couple of outrageous comedies and even more recently a horror thriller, so there's bound to be something among her past movies to suit everyone who wants to share in her special day.
But with a filmography so vast, how do you choose which kind of Fisher outing to watch? Do you fancy a film with plenty of shopping? We know just the one. Or are you after a few crude laughs instead?
To make things easier, IBTimes UK lists the five best performances she's offered up throughout her career (in case you forgot about them), just so you can indulge in all things Fisher to celebrate her birthday... First up...
The Great Gatsby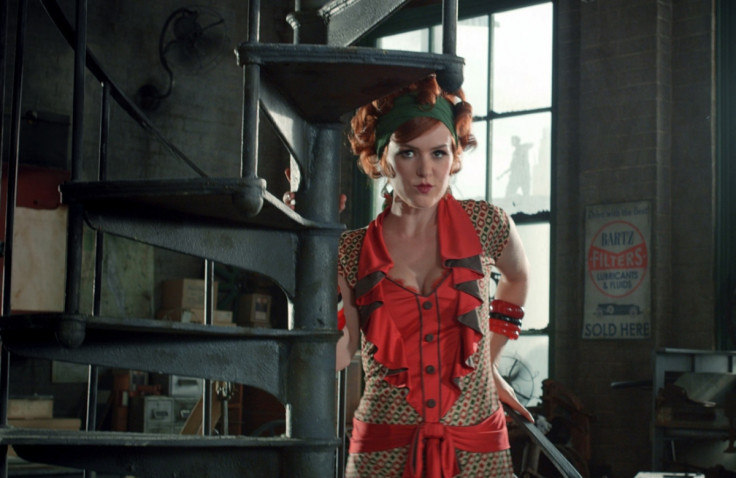 There was no way that The Great Gatsby would have been absent from this list considering how successful it was when it came out in the summer of 2013. After a huge amount of critical praise, the Baz Luhrmann film went on to earn itself two Academy Awards and two BAFTAs, and it truly is a wonderful movie.
Set in the early 1920s, a young, disillusioned war veteran, Nick Carraway (Tobey Maguire) tells the story of how he came to New York and was absorbed by the hedonistic nature of his millionaire neighbours. One neighbour that he constantly refers to is the elusive Mr. Gatsby (Leonardo DiCaprio), a fellow spoken about often by everyone but never seen by anyone. As the film goes deeper into real-time rather than Nick's recollection to his doctor, audiences are immersed into Carraway and Gatsby's fast bond and their short-lived but dramatic acquaintance, intertwined with Nick's cousin Daisy Buchanan, a wealthy young woman who seemingly has a unrelenting tie to Gatsby.
In the film, Fisher plays Myrtle Wilson, the gutsy young woman who Daisy's husband Tom is having an affair with. While it's a relative small part for the well-known actress, she delivers it brilliantly and along the way, her actions in the picture certainly propel the heartbreaking and wild story forward.
Wedding Crashers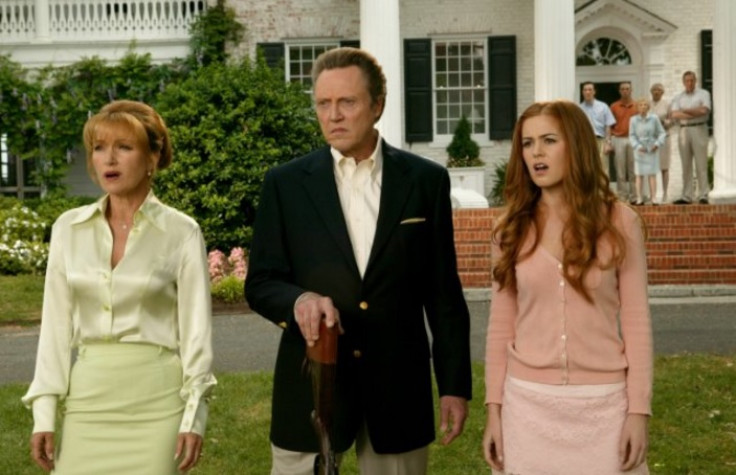 Divorce mediators and lifelong friends John Beckwith (Owen Wilson) and Jeremy Grey (Vince Vaughn) share in a bizarre springtime hobby: crashing weddings. Particularly if the ethnicity of the wedding party is different from their own, such as Jewish, Italian, Irish, Chinese or Hindu. They just love all kinds of event.
The calculated duo always have clever back stories for questioning guests and inevitably become the hit of every reception, where they strictly adhere to their proven rules of wedding crashing to meet and pick up women aroused by the very thought of marriage.
At the tail end of another successful season of toasting brides and grooms, Jeremy learns that the daughter of Treasury Secretary William Cleary is married in what is sure to be the Washington D.C. social event of the year. After infiltrating the lavish affair, John and Jeremy quickly set their sights on two bridesmaids, Claire (Rachel McAdams) and Gloria Cleary (Fisher). With the lavish reception in full swing, Jeremy works his game plan to perfection in seducing the eccentric Gloria, but John's flirtation with Claire is unexpectedly interrupted by her boyfriend Sack.
Having now fallen hard and fast for Claire, John convinces a resistant Jeremy to bend the crashing rules just this once and the pair accept an invitation to an extended weekend party at the Cleary family compound. Once there, John and Jeremy endure a multitude of comical mishaps at the hands of the dysfunctional family members, but also learn a few unexpected lessons about love and relationships.
Confessions Of A Shopaholic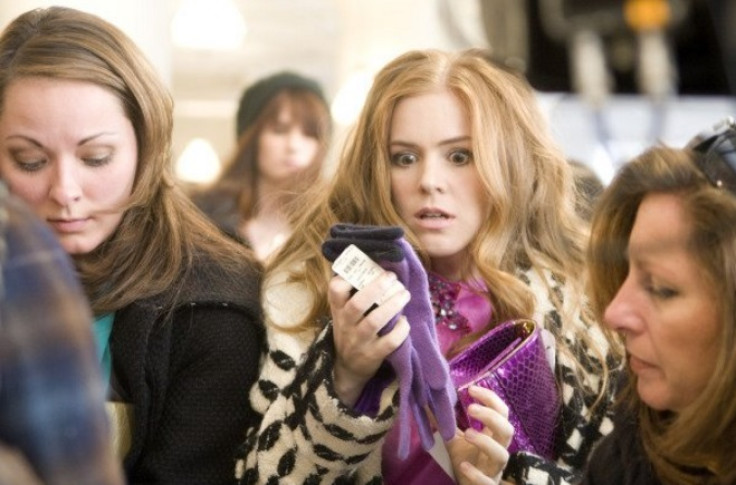 Unlike all of the other films on this list, Confessions Of A Shopaholic is lead completely by Fisher and it was here that she was finally able to show off her impressive comedic timing and ability to carry a movie by herself.
Now You See Me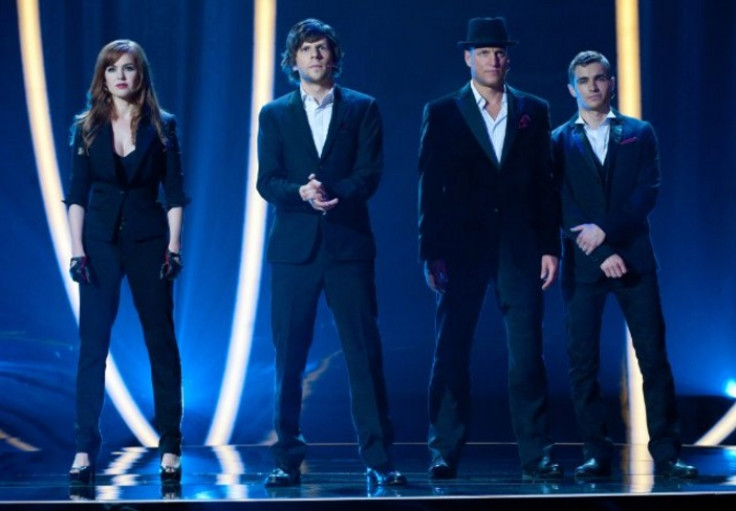 2013's Now You See Me plays out a like a modern=day Robin Hood, as four street magicians (Fisher, Jesse Eisenberg, Woody Harrelson and Dave Franco) band together to perform elaborate heists against millionaire businessmen in order to give some of that money to their fans. Seemingly led by an unseen "boss" who guides them along the way, the talented quartet use instructions and blueprints given to them a year before to construct these awesome tricks.
The illusions themselves deserve to be recognised as original and, quite frankly, meticulously invented. Magic is known to be hard to convey on screen and still maintain some of that impact that it would have if you were watching it live. You can't look meticulously at the performer's hands as the camera keeps strategically zooming elsewhere, you don't have that one-on-one connection but something that this film doesn't lose is the wow factor.
Individually, the magicians are enigmatic in their own right but when they quickly came together as The Four Horsemen, their dynamic worked well. Eisenberg is the brilliant but arrogant ringleader, Harrelson brings undeniable humour as his character taunts the others with his mentalist skills, whilst Fisher presents someone a little softer that perhaps female viewers are more inclined to relate to.
Arrested Development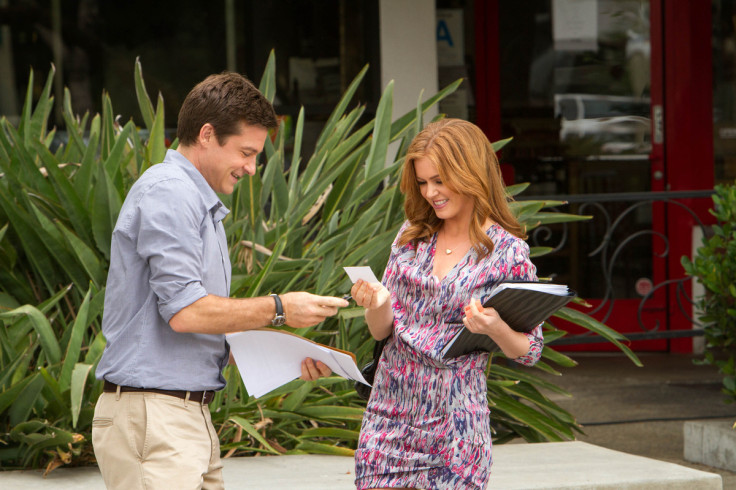 When the hugely popular cult hit show Arrested Development returned for its fourth season on Netflix in 2013, it wasn't long before Fisher popped up as main character Michael Bluth's love interest. While she only appears in nine episodes, the series as a whole is only 15, and she certainly makes her time onscreen worthwhile, offering up a few of the show's laughs and a lot of its heart.
If you've never watched Arrested Development before and don't want to just dive in without being caught up then you need not worry, there weren't many episodes that came before season four. If you haven't got the time however, this is the type of thing you should expect...
The show focuses on the lives of the dysfunctional Bluth family, who were once the kings of property development in Orange County, California. But when the family business – the Bluth Company – goes bust, they're suddenly found penniless with their assets frozen. They move into their last remaining asset – the model home left over from their latest housing development – and each of their luxury vehicles are replaced with a reminder of the family's former wealth.
The head of the family, George, is now in prison for stealing exorbitant amounts of money and unlawfully building houses in Iraq for Saddam Hussein – and loving every minute of it – while his one responsible son Michael is left to look after his alcoholic mother, his uptight sister and her "never-nude" husband, his meek son and his two brothers.
For more entertainment news follow A-List on Twitter @Alistinsider