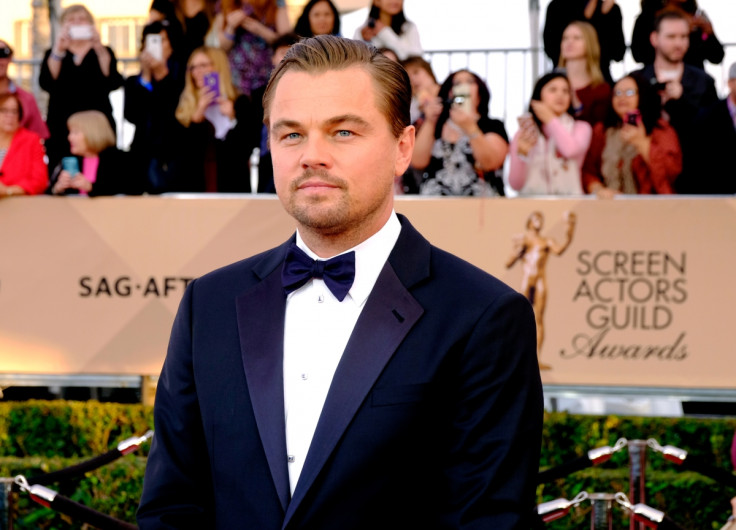 Leonardo DiCaprio is still in the middle of promoting his latest film, Alejandro González Iñárritu's The Revenant. Campaigning for that pivotal little golden man that has evaded him so long ahead of this year's Academy Awards hasn't stopped him scouting for future projects. The 41-year-old has officially signed on to produce a movie adaptation of a young adult novel written by up-and-coming author, Kayla Olson.
Interestingly enough, the novel is yet to be published but its storyline is known. The book is set in 2049, where the Earth (and humanity) is at its breaking point due to the devastating effects of climate change, coastal flooding and overpopulation, subjects that are, as many people know, close to DiCaprio's heart. His passion to help curb the negative impacts of such things was reiterated when he talked about said phenomena at this year's Golden Globe Awards and when he appeared at the annual meeting of the World Economic Forum in Paris.
The overall plot focuses on a radical faction known as the Wolfpack, who overthrow their government and takes control. A young girl named Eden, later escapes a Wolfpack labour camp and joins three other girls who attempt to flee the island they currently inhabit. During her journey, she will find clues as to what happened to her missing father and find out that she is the key to bringing down the oppressive Wolfpack.
Appian's Nathaniel Posey first brought the book to the attention of DiCaprio and his partner at the company, Jennifer Davisson. Paramount Pictures will act as the powerhouse studio behind the film.
While it was The Hollywood Reporter that broke the story, Olson herself took to Twitter to share the news too. The writer also told her followers that she appreciated everyone being so excited with her and also thanked them for their kindness and support.
There is no official word as to whether DiCaprio will appear in front of the cameras as well as behind but given all of the buzz around him in Hollywood at the moment thanks to his portrayal of real-life fur trapper Hugh Glass in The Revenant, his involvement on-screen would certainly help the film's production gain momentum.
The project will mark DiCaprio's second upcoming venture when it comes to environmental-themed film-making. In March 2015, the actor, who has addressed the UN Climate Change summit and donated millions of dollars to help protect endangered species through the Leonardo DiCaprio Foundation, signed a multi-year agreement to make nature documentaries for Netflix.
Just when Olson's novel will be published remains unclear, but we're assuming that it will come well before the film. It is not yet available on Amazon and the author's website does not list any published works.
For more entertainment news follow A-List on Twitter @Alistinsider