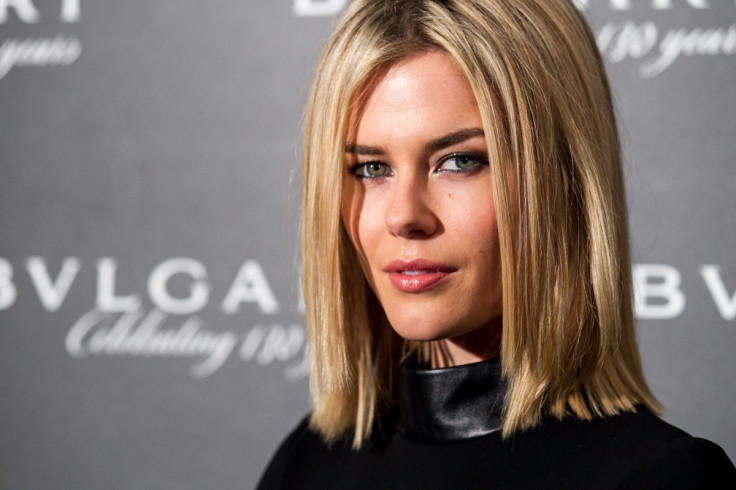 While DC Comics might be dominating the buzz surrounding cinema right now, what with their eagerly-anticipated movies Batman v Superman: Dawn Of Justice and Suicide Squad not too far away from their release dates, it's fair to say that Marvel are ruling television-land. With Agent Carter back on the small screen, Netflix Original series Luke Cage set to launch this year, Jessica Jones' recent renewal and the second season of Daredevil to kick off on 18 March, hype around the lesser-known superheroes is at an all-time high.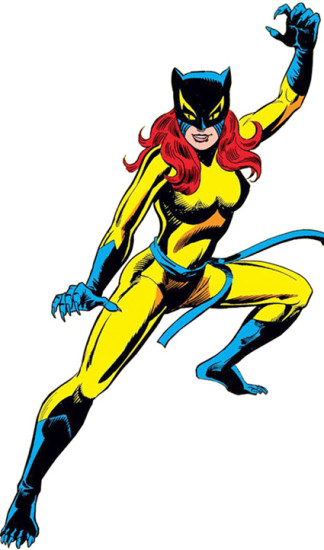 But what about the lesser-known heroes that are even lesser-known than the empowered justice-makers these shows are named after? Like Hellcat, for example. Fans of Marvel Comics will already be aware that her alter-ego was Patsy Walker and while that version isn't quite the same as the Patricia 'Trish' Walker character we met in Jessica Jones back in November, she could still easily become the feline do-gooder in the yellow spandex suit throughout the show's run. We're ready, and Rachael Taylor – who plays Trish onscreen – sounds like she's ready too...
Talking in an interview with CBR News, the 31-year-old said of the prospect becoming Hellcat in the upcoming second season: "I try not to get ahead of myself and think about it too much, because it's easy to get carried away and think about things. You don't want to count your eggs before they hatch, I guess, because we just found out about the second season today – and this is my first show that's gone to a second season, so I'm super stoked.
"It would be amazing. I mean, it's already a privilege to play a history that has so much lineage within the Marvel Universe. And to take it that one step further is something that I'd love to get my teeth stuck into, whatever happens to the character."
It's certainly a possible development of her character given the hints that were dropped in the show's first season. Multiple times Trish made reference to donning a suit herself if her best friend Jessica isn't willing to and she constantly wants to be involved with plans to triumph over the baddies. Plus, they make plenty sure that the audience know of her Krav Maga training... Hellcat is an expert in combat... coincidence? We think not.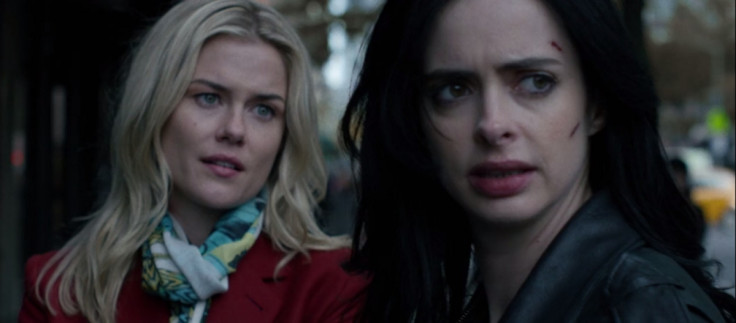 Taylor can see the signs too: "She declares it in the show. Jessica says, "What else could you possibly want Trish?' And Trish says, 'Well, to save the world, of course.' Which is kind of a very unusual thing for a character to say. I do think there's a part of her that would love to make it right in the way that she thinks Jessica could make it right if she was just to overcome her dysfunctions and put down the bottle. I think if she had the same superhero powers that Jessica had, she thinks that she would probably do a lot more with them."
Finally, when asked by the publication whether we could see her character feature in the much larger Avengers movies as part of the Marvel Cinematic Universe further along down the line, Taylor humbly admitted that she "already feels like she's had more than my share, in a way, being on Netflix, being in the Marvel Universe, being in this show that has resonated so deeply with people".
For more entertainment news follow A-List on Twitter @Alistinsider