Sam Allardyce's reign as England manager began with the air of making the best of a bad job. It ended ignominiously, farcically, abruptly and so quickly that if you'd blinked you would have missed it.
One game was all that Big Sam managed following the ignominious, farcical and abrupt end to his predecessor's era. Cast your mind back all the way to June, when England exited the European Championship at the hands of the mighty Iceland. Manager Roy Hodgson fell on his sword – at least a tournament too late to the minds of many – and the underwhelming search for his successor brought Allardyce to the role. It was hard to escape the conclusion that the underachieving England team had got the manager it deserved: a figurehead who had never won Premier League or international honours as a manager or player, but who had helped Sunderland escape relegation last season.
With the shortest of shortlists lacking inspiration or pedigree, the Football Association (FA) hierarchy pinched their nose to avoid the whiff of desperation in their choice of national coach. In a footballing sense they were prepared to accept a coach who picked pragmatism over poetry.
But in choosing Allardyce they were also selecting a man dogged by accusations of dodginess off the field. A decade earlier the BBC's Panorama had alleged that Allardyce was one of a number of managers to have taken "bungs" – extra payments during player transfers. An investigation by former Met Police commissioner Lord Stevens found no evidence of irregular payments.
Credit to the Daily Telegraph for seeking to uncover illegal activities in football, even if there is always a vaguely unsatisfactory air around a transgressor entrapped in a sting operation rather than committing actual offences. As a man who had previously been implicated in similar practices now in charge of the national team, Allardyce was an obvious – and, it transpires, easy – target.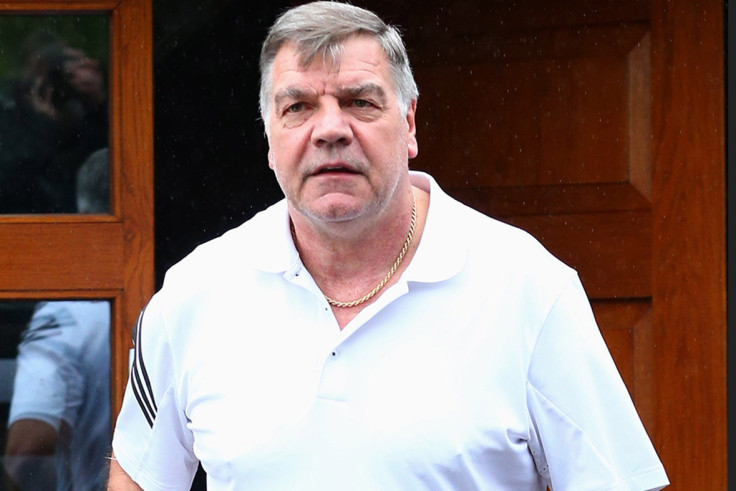 What on earth was Allardyce thinking when he agreed to meet Far Eastern investors who wanted to involve him in third-party ownership of players, a practice that has been banned by the FA and football's global governing body Fifa? The new England manager had not even overseen one game when he transformed from Allardyce to Alla-vice. His one match, by the way, being yet another underwhelming England performance, a fortuitous 1-0 win courtesy of a late, late goal against Slovakia in the first qualifier for the 2018 World Cup in Russia.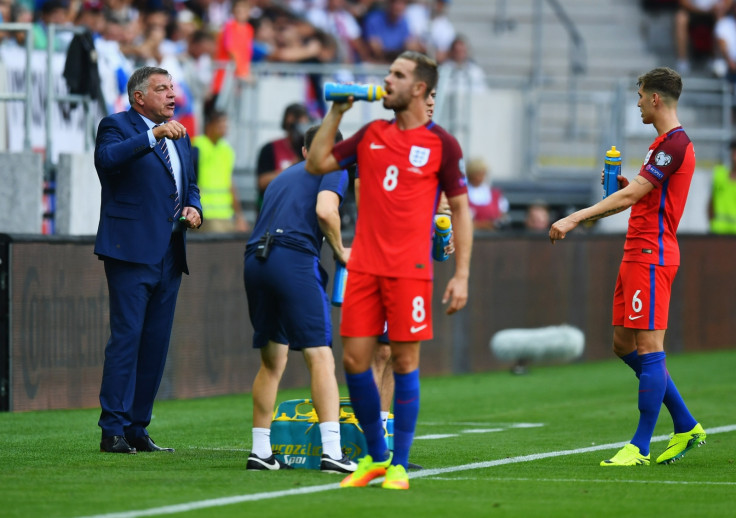 Alla-vice had just signed a £3m-a-year contract to manage his nation's football team when the Daily Telegraph investigation alleged he discussed a £400,000 contract talking to foreign investors about how they could circumnavigate football's financial rulebook. Big Sam had always dreamed of being England manager, and here he was trying to earn a bit on the side just weeks after landing the job. Just to offer value-for-money to the fake businessmen.
The simple answer to Allardyce's motives is greed. But such avarice is no longer the preserve of the criminal or the outlandishly rapacious. Greed has been legitimised by his sport and by society. And getting away with it has become the leitmotif of 2016.
Football is awash with cash: boosted by TV's billions – first via Sky, then BT, and all the TV companies around the world who want to cash in on the glitz and glamour of the Premier League. And greed – and willingness to bend the rules – has permeated football all the way to the very top, with Fifa President Sepp Blatter and Uefa President Michel Platini banned after criminal investigations.
So inured is football to basic concepts of right and wrong, that the morning after quitting in disgrace Allardyce sounded like he was in a post-game interview justifying a star player's diving, describing it as "a silly thing to do".
"Unfortunately it was an error of judgement on my behalf. I've paid the consequences. Entrapment has won on this occasion and I have to accept that," he added, trying to spin the blame onto the Telegraph for seeking out wrongdoing via subterfuge.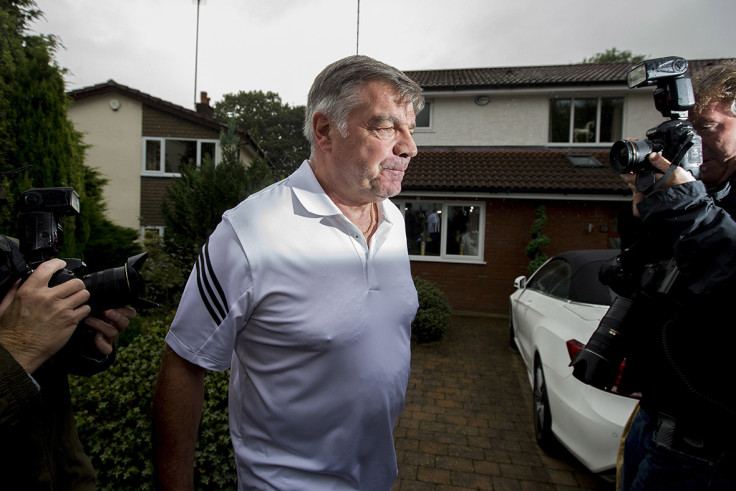 But greed is not just limited to football. The gap between the haves and have-nots is bigger than ever and society has seemingly given up attempting to bridge that divide. Allardyce is acting in a world in which Sir Philip Green is a billionaire whilst his former business BHS has gone bust, thousands of jobs lost and with a huge hole in its pension scheme.
Green didn't just get away with it, he was rewarded for his legalised pillaging of the store chain. It was a Labour Prime Minister, Tony Blair, who knighted Sir Philip, despite such actions as avoiding £300m in taxes by paying a £1.3bn dividend to his wife, Tina, in the tax haven of Monaco. Green has made noises about sorting out the BHS mess, but has so far failed to stump up any cash. The longer it goes on, the less likely recompense seems.
Getting away with it isn't confined to cash either. Boris Johnson's misleading Brexit campaign was rewarded with a top post in Theresa May's cabinet. When so many others are getting away with it, why should Allardyce feel that he acted badly?
Allardyce is not the first England manager to fall into disgrace beyond the playing field. Four decades ago Don Revie missed an England game in order to negotiate a new contract in the United Arab Emirates, and was subsequently banned by the FA for ten years. Sven-Goran Eriksson clung onto the England job after a string of sex scandals and a 'Fake Sheikh' sting that exposed him as a fool but not a crook, but left after the 2006 World Cup.
We are living in a scoundrel society, where grabbing as much as you can with impunity has been legitimised. Big Sam got caught and he is unlucky that England football managers are expendable.
But just as BoJo has already been accepted back into the fold, so will Allardyce. His transgressions will be attributed to an honest mistake and the sneaky ways of the media. There will soon be a Premier League football team willing to overlook his failings as a person in order to secure his services as a man who can guarantee top flight survival and continued access to TV's riches. And if there isn't, he could always go and manage Qatar's football team – they have a World Cup to prepare for in 2022.