A 31-year-old man who was strangled to death by his pet python was suffocated in a "confrontation of affection", according to coroners.
Dan Brandon, from the small UK town Fleet, died in September last year at his family home. The reptile lover kept 10 snakes and 12 tarantulas in his room. Among them was Tiny, a 2.5m African Rock Python that Brandon had owned since it was a baby.
Brandon's parents found him unconcious when they heard a loud thud from upstairs and attempted to perform CPR. They also noticed that Tiny was not in his pen.
According to The Sun, coroner Andrew Bradley told Basingtstoke Coroners' Court on Wednesday (24 January) that Brandon had died from asphyxiation "as a result of contact with Tiny". Strangely, Bradley said the killing was not an act of aggression.
"The most likely scenarios is that Tiny was engaged with Dan – I have no doubt about that," Bradley said, according to The Sun. "Tiny is instrumental in the death but that does not mean this was through aggression. This could have been a confrontation of affection."
"She was coiling around him, at which point I have no idea. There was a point at which either she takes hold of him unexpectedly or trips him up or some other mechanism. It is a moment of peace and quiet with Tiny that has gone wrong for whatever reason."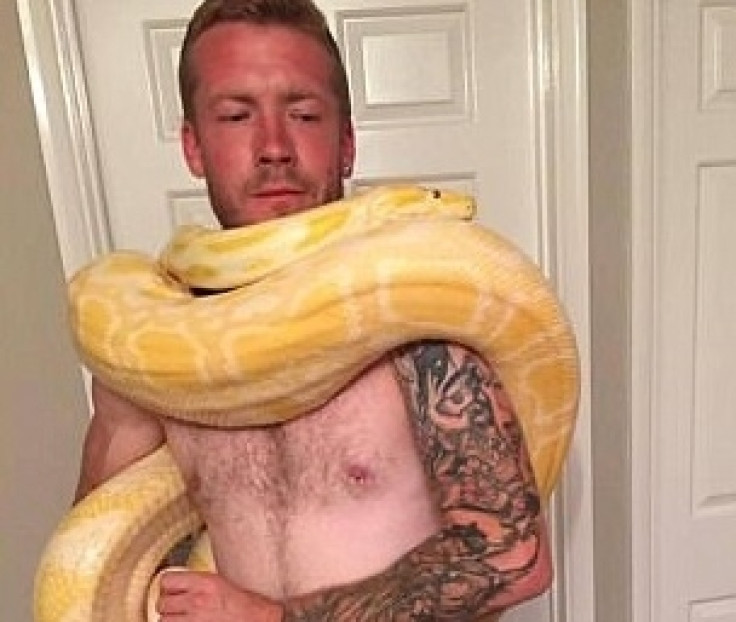 Bradley said the snake then likely hid from the shock of seeing Brandon drop to the ground.
According to Brandon's mother, the snake wrangler never felt in danger when around his snakes. "Tiny would sometimes get a bit cross with me, she would be saying 'leave him [Dan] alone'," the mother said, according to The Sun.
The family told the coroner that Brandon had stopped putting Tiny around his neck and that he was aware of the snake's considerable strength.
A spokesperson for Surrey and Hampshire Reptile Rescue said following news of the death: "There's never been a case of a python killing someone in Britain before. They only kill what they eat."