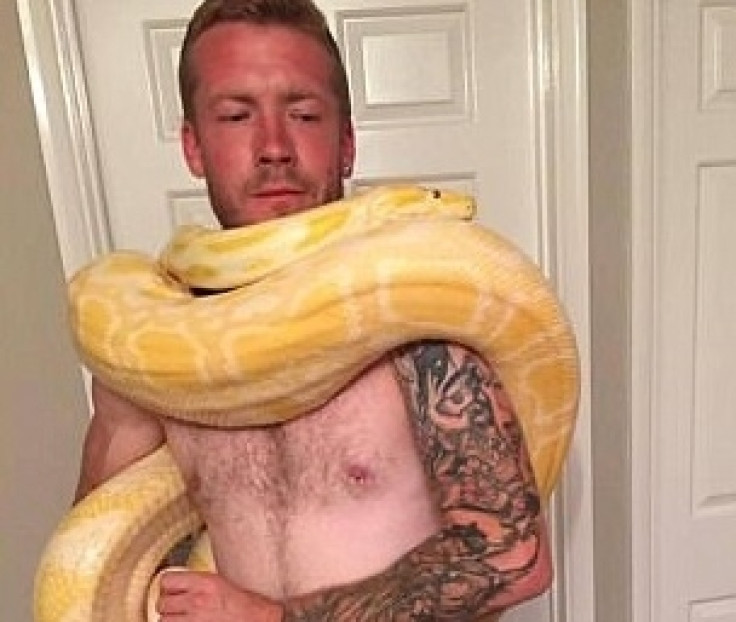 An investigation has been launched into the death of an experienced snake handler whose body was reportedly found just yards from his escaped pet python.
Police said animal lover Dan Brandon, 31, from Hampshire, had sustained "serious injuries" when he was found dead in his bedroom on 25 August.
One of his pet snakes – a python that can grow up to 25ft – was reportedly outside its pen when his body was discovered.
While pythons have killed humans before, experts believe there has never been such a case in Britain.
An unnamed source familiar with the probe into Brandon's death told The Sun newspaper: "It is under investigation whether the snake was involved. The death is in an investigation stage between natural causes and an inquest.
"Investigators are waiting for the full toxicology results and reports to come back from a post-mortem. Depending on the results, an inquest may be opened."
Brandon is understood to have lived with his parents in Church Crookham and kept numerous snakes in his bedroom.
Pictures on his social media profile show him holding the reptiles, including an enormous Burmese python.
A JustGiving page set up in Brandon's memory is raising money for the World Wildlife Fund and the RSPB.
It reads: "He was obsessed with snakes, spiders, birds and all wildlife ... we have struggled when looking for photos for his funeral to find any when he isn't holding a spider, snake, small bird, toad, slow worm, hedgehog, feeding a fox, stroking cattle, befriending a cat or dog."
It adds: "We will all miss you so much."
A spokesman for Hampshire Police said: "We were called to an address in Church Crookham. A 31-year-old man had suffered serious injuries and died at the scene.
"The death is not being treated as suspicious at this stage. A file will be prepared for the coroner."
A spokesperson for Surrey and Hampshire Reptile Rescue said following news of the death: "There's never been a case of a python killing someone in Britain before. They only kill what they eat."
A friend of Brandon's told The Sun they believed the snake had nothing to do with his death and that the investigation would prove that.