The Foreign Office has submitted a formal protest at the "very highest level" to the Spanish government after fishermen aboard a Gibraltarian boat claim they were shot at by a Spanish customs vessel inside Gibraltar's territorial waters over the weekend. It is thought to be the third such incident involving the Servicio de Vigilancia Aduanera (SVA) in the past three weeks.
Two fishermen aboard the boat last Saturday (22 August) claim they were ordered to cut their engine by Spanish vessel Aguila IV while deep within Gibraltarian waters. When they refused the Spanish boat circled and attempted to board.
According to a spokesman for the Gibraltar's government, "during this time, the shots were fired by the (Spanish vessel's) crew into the sea near the boat and objects which they believe to have been bricks were allegedly thrown at the local men." Royal Gibraltar Police then escorted the fishing boat back to the Gibraltar Government Marine Station at Gun Wharf.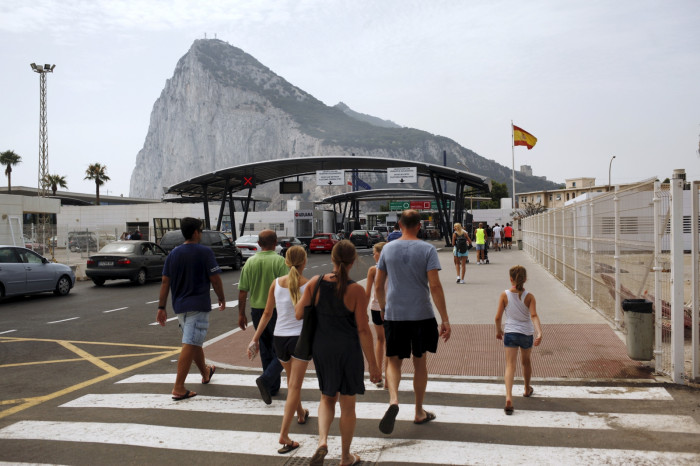 A spokesman for the Foreign Office said: "We have protested this incursion to the Spanish government at a high level and have also raised our extreme concern over the reported interaction between the Spanish vessel and a Gibraltarian pleasure craft during the incursion." All Spanish incursions inside Gibraltarian waters would be taken seriously, he added.
Gibraltar's chief minister Fabian Picardo said: "The Government of Gibraltar has today changed the posture of Her Majesty's Customs Department at sea such that any future SVA incursions are actively challenged by vessels of HM Customs, who are their counterparts in Gibraltar."
Earlier this month Spanish police made several incursions into Gibraltarian territory with boats and helicopters while chasing suspected criminals. British Foreign Office minister Hugo Swire called the Spanish actions "completely unacceptable and unlawful under the international law of the sea."