A Spanish mayor has been branded a "fool" after posting a picture of the Spanish army invading Gibraltar on his Facebook page.
Fransisco Perez Trigueros, mayor of Callosa de Segura, made a photoshopped picture showing a military show of strength with the Rock in the background.
The sky is filled with fighter jets while the "Osborne bull" - the unofficial national emblem of Spain - and a Spanish flag sit atop the Rock.
Trigueros, an ardent nationalist, is a member of the Popular Party, which is embroiled in a row with Britain over Gibraltar.
His posting provoked outrage by people living on Gibraltar. According to the Daily Telegraph, resident Jonathan Manasco said: "It is fools like this that encourage others to violence and hatred."
Another Gibraltarian, Robert Menez, said the mayor was using the tensions in Gibraltar as a means of distracting people from Spain's high unemployment: "He could be taken seriously by some. After all, if he rounds up all the unemployed he could probably invade China."
Tension between the United Kingdom and Spain erupted last month after Gibraltar dumped 70 concrete rocks into the sea to create an artificial reef to that prevented Spanish fishermen from entering its waters.
Gibraltar's chief minister Fabian Picardo is currently visiting London to discuss the possible threat from Spainish troops following Trigueros' photo. According to the Guardian, he plans to speak to William Hague and David Cameron later this week "Syria permitting".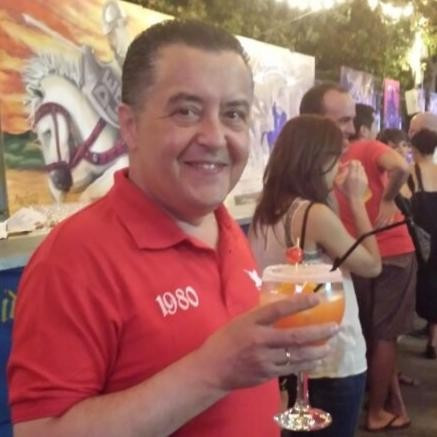 Stuart Green, a spokesman for the Gibraltar government, said: "He will talk about the threatening behaviour of Spain, threats of taxes to enter Gibraltar, of making it more difficult for aircraft to land and ill-defined threats by Spain to lift the concrete reef itself."
The photos were posted a day after Picardo looked to diffuse tensions by allowing Spanish fishermen back into Gibraltar's waters.
Spain, which claims sovereignty over the Rock, says the rights to territorial waters were not included in the 1713 Treaty of Utrecht, when Spain ceded Gibraltar and Minorca to Britain.
Spanish divers have posted underwater photos with a Spanish flag in Gibraltar waters.
Spanish customs also caused hours of delays for people travelling from Gibraltar and threatening to charge them to enter the country and cars with Gibraltar registration plates have also been set alight.
A statement from the Spanish government said the queues were to stop smuggling: "Spain is fulfilling its duties under European law to monitor its borders and to abide by rules set up to avoid the illegal traffic of illicit goods and prevent smuggling."