Arsenal scout Gilles Grimandi says the club's signing of Olivier Giroud was to cover the potential loss of Robin van Persie this summer.
The Dutchman has since revealed he won't be extending his current contract at Arsenal, and will discuss his immediate future upon his return from holiday.
Should Van Persie leave the club prior to the end of his contract, then Giroud will play a pivotal role spearheading The Gunners' attack; the plan all along according to Grimandi.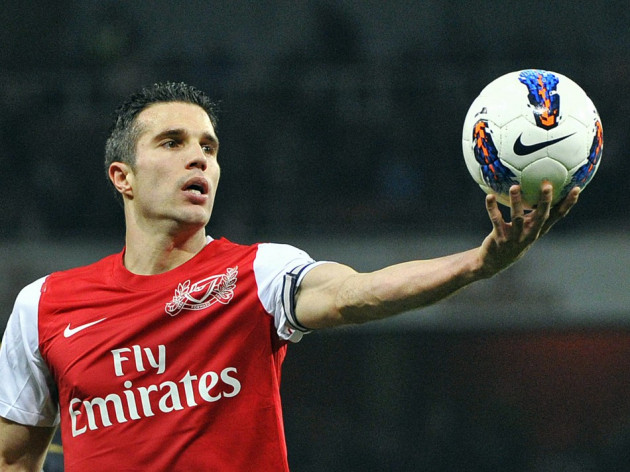 "Was the recruitment of Giroud made to compensate for his [Van Persie's] departure? Yes, we worked to avoid being cornered," he said.
"At Arsenal, there is a healthy atmosphere, he's been here for eight years and he has a real commitment to the club.
"We want him to stay home but he is left with one year on his contract so it is complicated."
Having lost Cesc Fabregas, Samir Nasri and Gael Clichy late in last summer's transfer window, the club have made early recruits this summer to assist in covering any future sales.
Lukas Podolski has also been brought in from FC Cologne ahead of the new campaign, with Theo Walcott yet to agree an extension to his contract, which expires in 2013.
Meanwhile, Egyptian full-back Milo claims Arsenal have been following his movements of late.
The Haras Al Hodood defender is set to take part in the men's football competition at the Olympic Games in London, and expects officials from the Emirates Stadium to be keeping a keen eye on his form.
"Arsenal officials have been following me since my participation in the Toulon tournament in 2009," he said.
"And the English team got more interested in me after Toulon 2012 and I'm now waiting for their official letter.
"I will meet with the Haras Al Hodood officials before I leave with the Olympic squad on Thursday (to France for two warm-up matches) to understand their stance from this offer.
"I believe the Arsenal scouts will watch me closely at the London Olympics. My participation at London 2012 is what will determine my next step, and I hope to come to a European club."