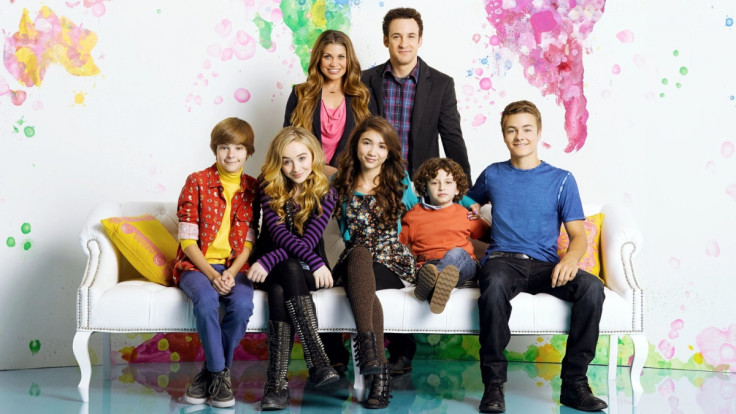 Girl Meets World will return with season 3 with two episodes that will see Riley Matthews and Maya Hart head to high school, but things do not seem to be working in favour of the girls.
The Girl Meets High School: Part One and Girl Meets High School: Part Two episodes will air at 8.30pm ET on 3 June and 5 June on the Disney Channel. The network has released plot details for the two-part premiere, which reads as follows:
A promo for the episode released by TV Line shows Riley worrying that her friendship with Maya may not survive high school, while Lucas and Zay are intimidated by tall "Thor-sized" high school boys.
In the promo Riley tells Maya, "I heard that even the best of friendships can come apart in high school. But that couldn't happen to us, right? Promise me that no matter what happens, we will always stick together." Immediately after this the bell rings and the best friends are separated as tall and big built high-school students rush past them.
According to TV Line, Mike & Molly actor Billy Gardell will make his appearance on the premiere episode of Girl Meets World season 3. Gardell will play football coach Bobby Campagnola as Lucas and Zay try to join the team.
Season 2 of the Disney show ended with everyone passing out of middle school and Lucas deciding to be "just friends" with Maya and Railey as he cared too much to risk his friendship with them.
So what do you think, will the gang manage to fight it out at high school. To know more, watch the premiere episodes of Girl Meets World that will air on 3 and 5 June on Disney.