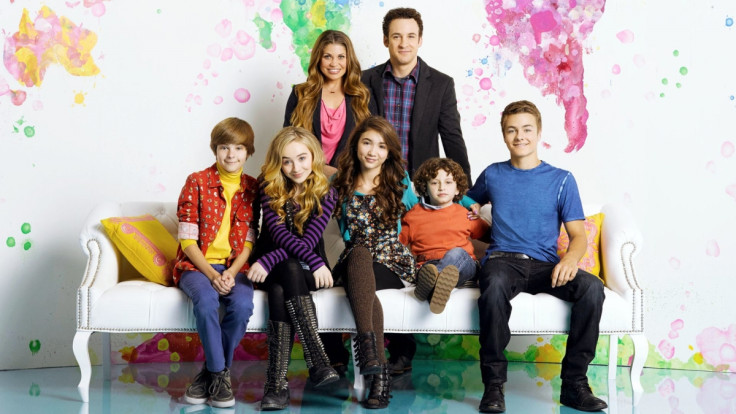 Riley Matthews, Maya Hart and Lucas Friar's love triangle was left hanging at the end of the season 2 finale episode that aired on 11 March on Disney Network. The episode found everyone graduating from middle school, and Lucas deciding not to choose either of the girls, as he cared too much about both of them to risk his friendship with either of them.
Lucas decided to stay friends with both of them, and according to showrunner/creator Michael Jacobs, "It's a very fitting season finale." Jacobs told The Warp, "I think what 'Legacy' actually is, is a bridge between Season 2 and Season 3. I think people who are coming to look for resolution of the triangle are going to say, 'hey!' but I think they're going to understand, we are lifting what I hope is a rocket of stories to the next stage, the next level."
The upcoming season will find the gang in high school, as the showrunner confirmed that answers to the love triangle involving Riley, Lucas and Maya will be dealt with in season 3. "This will be answered in Season 3. It will span probably a third to a half of Season 3. Not as primary focus, but always as an underlying thing in existence for the characters."
The show will also delve into what it means for a 14-year-old to be in love. Adding to the topic, Michael explained, "And then when we bring it up to primary, we will resolve it in a way that shows an answer to a much bigger question, which is, how do young people at this age perceive relationships? What is the value of them? And what are our friendships, really? If the audience perceives that what we're talking about is 14-year olds in love, they have missed what we're doing entirely. All of this will explain itself as part of the season."
Michael Jacobs also teased a big shift as the gang heads into high school. He said, "If you look at the first year and second year, I think there was a big shift between Year 1 and Year 2. I think there will be a bigger shift between Year 2 and Year 3."
Season 3 of the Disney show will open with a special three-apart episode, which will feature the three teens entering high schools. "So what we've tried to do... we're starting out with a two-part episode of their entering of high school. What we're trying to do is give you very intriguing and compelling episodes, but never breaking the thread of truth. "
"Yes, this honestly happens in high school. I think high school is the most confusing, awful, terrible and ultimately – if you do it right – wonderful springboard into college and the rest of your life. But it's high school we remember. So these are the episodes I want you to remember and we're trying to do our best," he added.
The premiere date for Girls Meets World season 3 is expected to be announced soon.