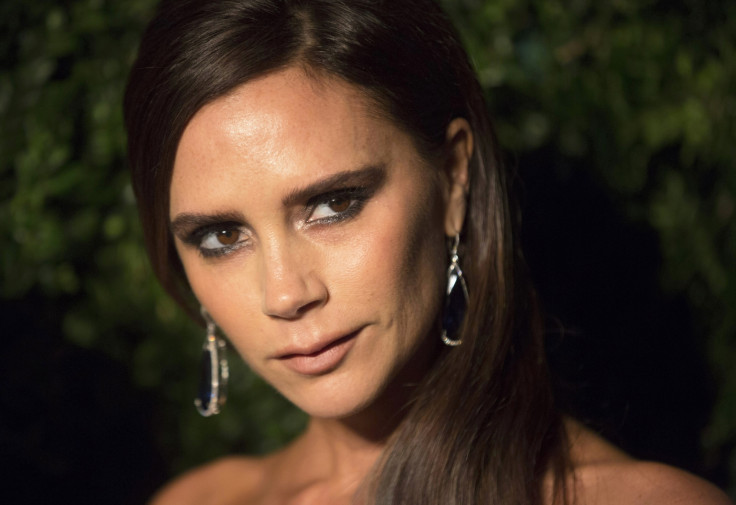 Demo tracks recorded by Victoria Beckham 13 years ago have been leaked online. The unfinished tracks were made with producer Damon Dash, who founded Roc-A-Fella records with rapper Jay Z in 1996.
According to DigitalSpy, 17 unfinished tracks have been leaked on YouTube and Soundcloud. In 2003, the former Spice Girls member recorded some tracks for her two hip-hop albums: Come Together and Open Your Eyes. However, the albums were never released due to poor sales of her self-titled debut and disputes with her record labels. She quit music in 2004.
Dash admitted Beckham was not exactly a great vocalist in his 2008 book titled Spice Girls Revisited, according to News.com.au.
"She wasn't Mariah Carey, but she did what she had to do," he said. "She got the job done in the studio, what she lacked in talent she made up for in effort."
Dash previously told the Evening Standard: "Because Victoria's record company aren't happy about the fact that she came over to New York to work with me they are putting out stories. Before anyone's even heard the album they were making things up."
"I heard a story that Victoria was calling herself the female Eminem. That's just dumb. She never said that. I'm going to open Roc-a-Fella Records in London. I'll show these Telstar cats how it's done," he had said.
Beckham recently revealed that her producers used to switch off her microphone when she was on stage because they didn't consider her voice good enough.
"They used to turn it off and just let the others sing," she said. "I got the last laugh — and now my mic is well and truly on, finally."