Girl Scout who set up her cookie stall outside a marijuana shop sells over 300 boxes
But some think she broke the rules.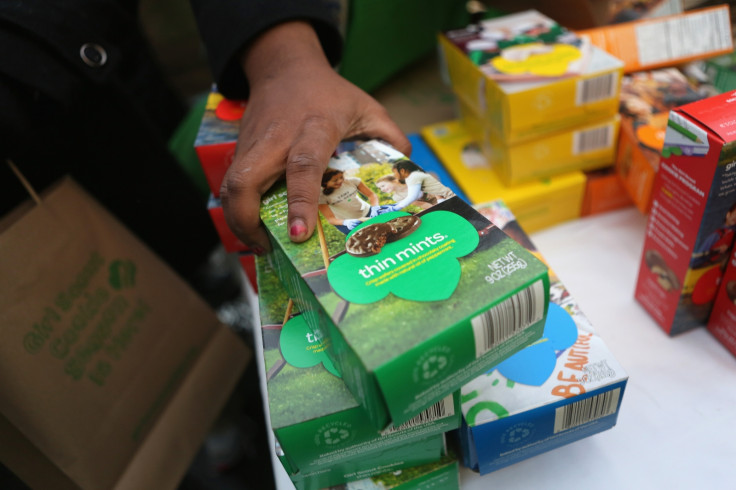 A girl scout who showed some business nous and went to where some hungry customers might be sold a whopping 300 boxes of cookies outside a marijuana shop.
The girl was pictured in an Instagram post by a San Diego marijuana dispensary with arms full of the famous cookies standing outside the shop's doors.
But Scouts officials told the Associated Press that they were now looking for the girl as she may have broken the group's rules about where scouts can and cannot sell the cookies.
"As Girl Scouts, we assume good intent," council spokesperson Margaret Doyle told the agency. "When we learn that a girl is in violation of a standard/guideline, we almost always discover that the parent was unaware of the rules."
For scouts to be allowed to sell in a commercial area, they must sell between 9 February and 11 March and have a permit from the business owner, the San Diego Tribune reported.
The founder of the Urbn Leaf dispensary, Will Senn said that he wanted to speak to the council to sort out any issues and that they wanted to help out local fundraising. "Cannabis is now legal in California and a direct result of that is the munchies a lot of times," Senn quipped to AP.
California's legalisation of recreational marijuana came into effect on 1 January 2018, allowing over 21s to legally purchase marijuana from licensed businesses and growers, though public consumption is still illegal - local authorities have added restrictions on sellers.
Residents voted for the change in law in November 2016 when the Adult Use of Marijuana Act, also known as proposition 64, passed with 57.13% of the vote.
Some on Instagram voiced their displeasure at the post with one writing: "I'm all about being open, but I think this is a bit too much. Not very appropriate." Though the vast majority cheered on the girl and her parent's business accumen, along with Urbn Leaf itself.