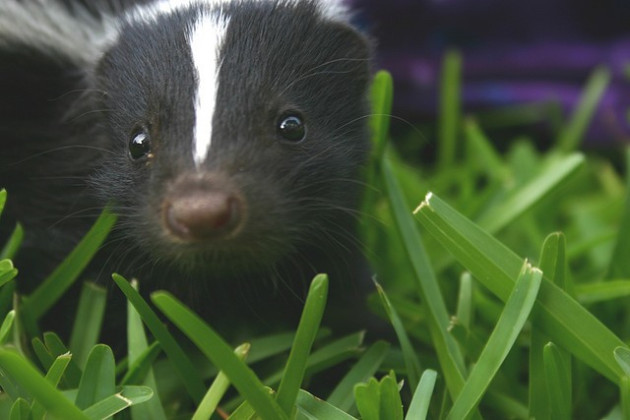 A nine-year-old girl had to be rushed to hospital after a relative accidentally shot her when he mistook her for a skunk.
The girl was shot in the shoulder, arm, back and neck by a male relative. Neither have been named.
The incident occurred at a Halloween party in New Sewickley Township, about 30 miles from Pittsburgh.
According to the New Sewickley Township police, she was dressed in a black costume, with a black hat and a white tassel. Police said she was playing "over the hillside" when the relative mistook her for a skunk and fired his shotgun.
The average skunk measures between 8-16in and weighs 7-14lbs.
Police chief Ronald Leindecker told the Beaver County Times that the girl was alert and talking when she was flown to the UPMC Children's Hospital in Pittsburgh.
He said he was not sure if charges would be filed against the relative, but did note that the man had not been drinking. The girl's condition is unknown.
Pennsylvanian residents do not have to register as a gun owner. It is illegal for the state government or police to keep a registry of firearms.
Gun owners must be at least 18 unless the child is under the supervision of a parent, grandparent, legal guardian or an adult acting on behalf of the minor's parents. They may also possess firearms for hunting or trapping.