Girl who got stood up after flying 1,300 miles gets taken on 'lit' night out by hero Uber driver
"My friends and I are about to show her a bomb time so that her trip isn't completely pointless."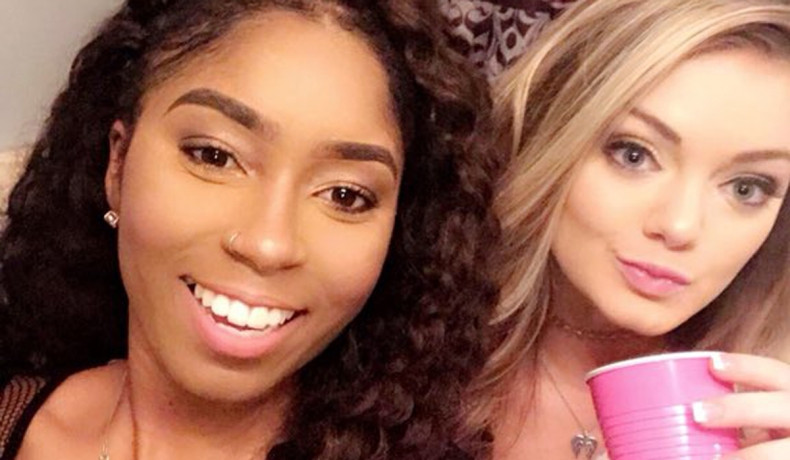 A young woman who flew from Texas to Florida to visit a guy was distraught when he broke her heart and abandoned her. Embarrassed and alone, she hailed an Uber – only end up on a "wild" night out with her female driver.
That driver has chronicled the night on Twitter, describing meeting the girl and the time they later shared with her friends. "I did what I would want someone to do for me," she wrote. "I invited her to hang out with my friends and I."
Explaining that the girl, called Leah, had been alone in her hotel room for a couple of days, the driver – Twitter name @vickto_willy – said: "My friends and I are about to show her a bomb time so that her trip isn't completely pointless."
"She just told us that when he came to her hotel, he asked her where he could park his car so no one would see it.
"He claim [sic] since he plays for [Florida State University] his coach would be mad if he knew he was there... He clearly hiding something."
Describing the girl and sharing a selfie, she later said: "Her name is Leah. She's super sweet and charming and I'm about to show her a good time. Taking her to a pregame, already got her listening to Florida music like Ice Berg and Major Nine. Changing her life and getting her lit."
Two and a half hours later, the night had kicked up a notch. "She stage dived. I have no words. This has become a responsibility greater than I could have ever imagined.
"She's heartbroken. Her emotions are everywhere and the alcohol has enhanced that. I don't regret it. At least she's having fun."
After outing the man in question – which we won't do here – the night was over. "She's safely back at her hotel. I have to take all my other friends home. But I promised to check on her in the morning and drive her to the airport to catch her flight. The night was wild but it was worth it. Glad to have met my new friend, Leah."
Keeping her promise, the driver took her back to the airport, sharing a couple more selfies.
The thread of tweets has since gone viral, with numerous users praising the young woman for her good deed.
"This is the purest thread I've ever read," said one. Another added: "You are such a beautiful person. You may of saved her life. Never know when it's someone's breaking point so it is always important to uplift people, especially when they are down. Show empathy, kindness, and support. Which you did effortlessly, thank you."