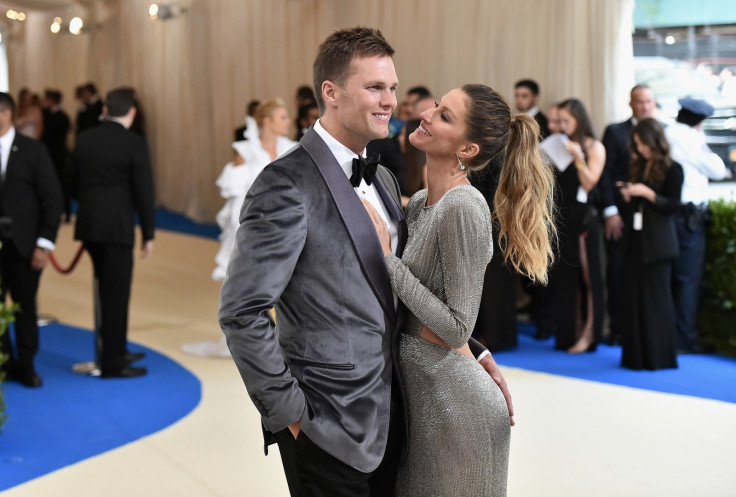 Tom Brady unintentionally sparked a controversy by kissing his son on the lips in the third episode of his Facebook Watch show called Tom vs Time. While some social media users were left outraged by the act, the NFL star's wife, Gisele Bundchen, "sees nothing wrong" with her husband and their son sharing an innocent kiss.
According to HollywoodLife, the Brazilian model is not pleased with people who are acting negatively about the innocent act shared by the New England Patriots quarterback and their 11-year-old son, Jack, whose real name is John Edward Thomas Moynahan.
Bundchen does not want to add fuel to the fire by defending the "most innocent thing ever" shared between a father and son, a source told the publication on how the mother-of-three feels about the criticism her husband has been receiving on social media.
The couple is also parents to two other children – daughter Vivian Lake Brady, 5, and Benjamin Brady, 8.
"Tom is a great father, loves his kids and the kiss is and was a cute moment and Gisele sees nothing wrong with it. She refuses to make it a big deal about it because it is not a big deal," the source said.
The source added, "She knows that it was the most innocent thing ever and will not add any fuel to the fire. She has nothing to defend, her husband loves their kids and there is nothing ever wrong with that."
The clip shows Brady lying in a bed and getting a massage when his son approaches him to ask if he can check his fantasy football standings.
"What do I get?" the 40-year-old can be heard saying in the video. Jack then is seen walking over to the side of the bed and kissing his father on the lips.
"You know, Jack, everything comes with a cost, bud," Brady can be heard saying after receiving the kiss from his son. Next, Jack is seen making his way towards the door and Brady can be heard saying: "That was like a peck".