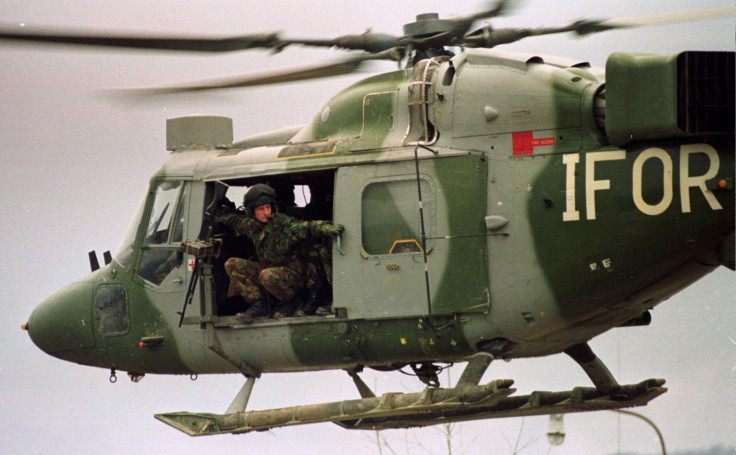 GKN is closing its helicopter components facility in Yeovil, in south Somerset, England, in 2017. The British automotive and aerospace company revealed the same on Thursday, 17 November, adding that the move will lead to about 220 job losses.
The firm, which supplies components for Airbus and Boeing planes, had warned of such a move last month. It had then said that the facility could be shut down amid the decision by Leonardo-Finmeccanica, an Italian aerospace company, to take back some of the work done by GKN.
GKN reportedly did fuselage work on some military helicopters of AgustaWestland, a helicopter manufacturing company that is fully owned by Finmeccanica. The move by the Italian company had raised fears that this work could be eventually moved to Italian factories. GKN even went on to announce in October that its Yeovil operations were no longer a viable business.
The decision by Leonardo-Finmeccanica to take back work done by GKN, follows the UK's Ministry of Defence agreeing in July to buy 50 Apache helicopters from Boeing rather than from the Italian company. Madeleine Moon, a member of the defence select committee, had warned that the decision could lead to job losses at the Yeovil plant.
GKN is said to have since been in a formal consultation process with unions. The options it had then discussed were either to significantly downsize the factory or to shut it entirely. Now it is clear that GKN has chosen the latter.
Explaining the decision, a GKN spokesman was quoted by the Guardian as saying, "Since then, we have explored all possible options to avoid closure. However, we have found no realistic chance of significant, long-term helicopter work in the foreseeable future, and we have been unable to find a solution that would make GKN Yeovil a sustainable business."
The spokesman added that it will continue to support its employees. "Consultation with nominated employee representatives will continue, now focused on the appropriate steps towards closure in 13 months' time.
"Every effort will be made to support people throughout this difficult period and, wherever possible, GKN will seek to offer alternative jobs to employees at other UK sites," the spokesman said.
Peter Hughes, regional secretary for the south-west Unite, the UK's biggest trade union, said the move by GKN was bad news. "It is a hammer blow for the Somerset economy in particular and for UK manufacturing more generally...It reinforces the urgent need for ministers to formulate a coherent industrial strategy to safeguard UK manufacturing," he said.