MPs have criticised the Ministry of Defence for green-lighting a $2.3bn (£1.8bn; €2.1bn) deal to buy 50 Apache helicopters from Boeing rather than from an Italian company with a factory in Somerset.
Madeleine Moon, Labour MP for Bridgend and a member of the defence select committee, said the decision could lead to job losses at Leonardo-Finmeccanica, which employs around 4,000 people at its helicopter-making facility in Yeovil.
"I am appalled on so many levels at this decision," she told the Times. "It is shocking, absolutely shocking."
Defence experts told the publication that the 13% fall in the value of the pound against the US dollar triggered by last month's Brexit vote could add millions more to the cost of the contract.
The Apache deal would have cost £1.53bn before Britons voted to leave the European Union on 23 June, but would set the Treasury back £1.77bn today.
Defence Secretary Michael Fallon defended the purchase of the helicopters through the US Foreign Military Sales programme.
"This deal will give the British Army an outstanding helicopter at good value for money for the UK taxpayer," he said in a statement on 11 July.
"It is part of our plan for more ships, more aircraft, more troops available at readiness, better equipment for special forces, more being spent on cyber.
"That plan, backed by a rising defence budget will enable us to deal with the increased threats to our country."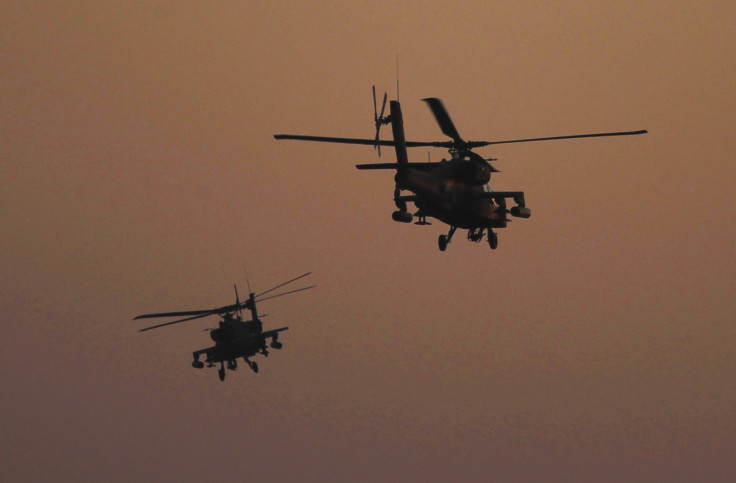 The Apache AH-64E helicopters will be built by Boeing in the US, but subcontracts will be awarded to companies in Gloucestershire, Hampshire, Bedfordshire, Cheshire and Gwent. They are scheduled to enter into active service in 2022.
The MoD also said contracts for support and training involving the new helicopters will create 350 jobs in Britain.
"In the longer term, I want these new Apaches to be maintained in the UK, and for UK companies to do most of the work," Fallon added.
"This includes Leonardo Helicopters, who have developed substantial knowledge and experience in the support of our current Apache fleet over the last decade and will continue to support the helicopters until their eventual retirement in around eight years' time."