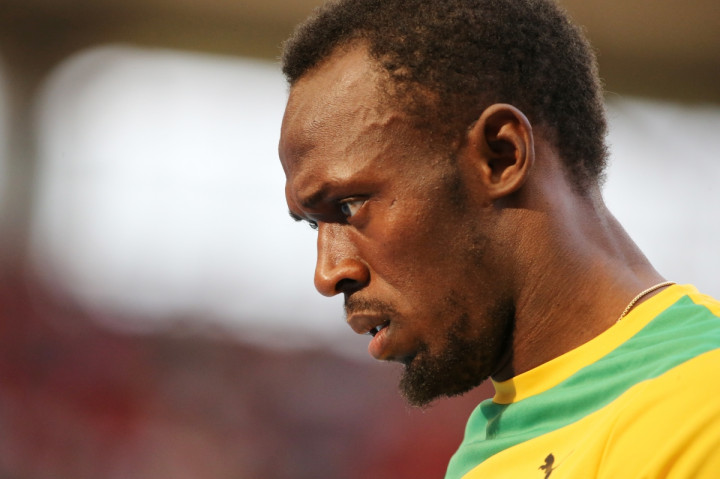 Preview of day nine of the Glasgow 2014 Commonwealth Games.
Where to Watch Live
Full coverage of the 20th Commonwealth Games from Glasgow is available on BBC One, BBC Two, BBC Three, BBC Online and BBC Radio Five Live.
Athlete to watch
Usain Bolt: The six-time Olympic champion may have arrived in Glasgow with a flourish but the reality is the Jamaican's time at the Commonwealth Games has been torrid. Quoted criticising the Games and complaining about the weather, he will arrive at Hampden Park for the 4x100m relay heats with a point to prove. He remains among the most exciting sportsman in the planet, but is the sheen starting wear thin? The reception will be interesting not to mention his performance.
Event to watch
Men's 10m Synchronised Final: After a couple of successful days in the diving for England, one of the Games' poster boys attempts to make his mark. Tom Daley partners James Denny in the 10m platform synchronised final against three other teams which includes the Matthew Mitcham-led Australian duo. It promises to be a huge barometer ahead of the individual final on Saturday as well as the Rio 2016 Olympics.
Anything else?
England faces New Zealand in the women's hockey semi-final looking to secure a medal, while Nicola Adams takes on Canada's Mandy Bujold for a place in the -58kg women's boxing final. England go for women's doubles gold in the bowls, Max Whitlock attempts to win a fifth Commonwealth medal in the parallel bars final and Australia's underfire Olympic champion Sally Pearson goes in the 100m hurdles final.
Full schedule
Athletics – Women's high Jump Final, Men's 1500m Round 1, Men's Pole Vault Final, Women's Discus Throw Final, Women's 4x400m relay Round 1, Men's 4x400m Relay Round 1, Men's 3000m Steeplechase Final, Men's 10,000m Final, Men's Javelin Throw Qualifying Rounds, Women's 800m Final, Men's triples Jump Qualifying Rounds, Men's 4x100m Relay Round 1, Women's 4x100m Relay Round 1, Women's 100m Hurdles Final – 6pm-10:15pm
Badminton – Mixed Doubles Quarter-final, Women's Singles Quarter Final, Men's Singles Quaretr Final – 1:30pm-10:30pm
Bowls – Women's Pairs Bronze Medal Match, Women's Pairs Gold Medal Match, Men's Fours Bronze Medal Match, Men's Fours Gold Medal Match, Men's singles Bronze Medal Match, Men's Singls Gold Medal Match 8:45am-8:45pm
Boxing – Women's fly Semi-final, Men's fly Semi-final, Men's Bantam Semi-final, Men's Light Welter Semi-final, Men's Light Heavy Semi-final, Men's Super Heavy semi-final, Women's Light Semi-final, Women's Middle Semi-final, Men's Light Fly Semi-final, Men's Light Semi-final, Men's Welter Semi-final, Men's Heavy Semi-final – 1pm-9:45pm
Diving – Women's 1m Springboard preliminary, Men's Synchronised 3m Springboard Final – 10am-12pm– Women's 1m Springboard Final, Men's Synchronised 10m Platform Final – 6pm-8pm
Gymnastics – Men's Vault Final, Women's Beam Final, Men's Parallel Bsrs Final, Women's Floor Final, Men's Horizontal Bar Final 3pm-6:45pm
Hockey –Women's Classification, Women's Semi-final, Men's Classification– 10am-9:25pm
Netball – Classification matches -9:30am-8:30pm
Squash – Men's, Women's and Mixed doubles Quarter-final– 1pm-9pm
Table Tennis –- Mixed Doubles Semi-final and final, Women's Doubles Third Round, Women's Singles Semi-final and Finals, Men's Singles Quarter-final, – 9:30am- 9pm