A dustman yelled to the bin lorry driver who ploughed into pedestrians in Glasgow city centre: "You've started killing people Harry".
Matthew Telford, 46, wept in court today (22 July 2015) as he recalled the tragic events that lead to the deaths of six people last December 22.
He first thought that driver Harry Clarke was "having a laugh" when he collapsed at the wheel.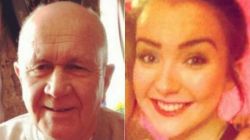 Telford previously told the court that he himself and fellow dustman Henry Toal, did not drive or know how to control the vehicle, and therefore was unaware of how to use a handbrake, ITV has reported.
He believed the vehicle went from 10mph to at least 30-40mph during the crash.
An "awful" video has been shown on the first day of the inquiry that showed the moment the pedestrians lost their lives, which at that point family members chose to leave the court.
Sheriff John Beckett QC, who is leading the inquiry told relatives: "I can only imagine the shock, pain and anguish which you have suffered following your sudden and terrible loss."
Erin McQuade, 18, her grandparents Jack Sweeney, 68, and his 69-year-old wife Lorraine, all from Dumbarton, West Dunbartonshire, died as the vehicle mounted the pavement in Queen Street and in George Square.
Stepenie Tait, 29, and Jacqueline Morton, 51, both from Glasgow, and Gillian Ewing, 52, from Edinburgh, were also killed as the lorry crashed into the side of the Millennium Hotel. Some 10 others were also injured. A minute's silence were held in the victims' honour before the inquiry began.
The inquiry will concentrate on three main areas: the medical background and fitness of the driver, the technical aspects of the vehicle whether it could have been brought to a controlled stop, and the safety of the route at that time of day.
The Crown Office has previously decided no criminal prosecution will be carried out - describing it as a "tragic accident".