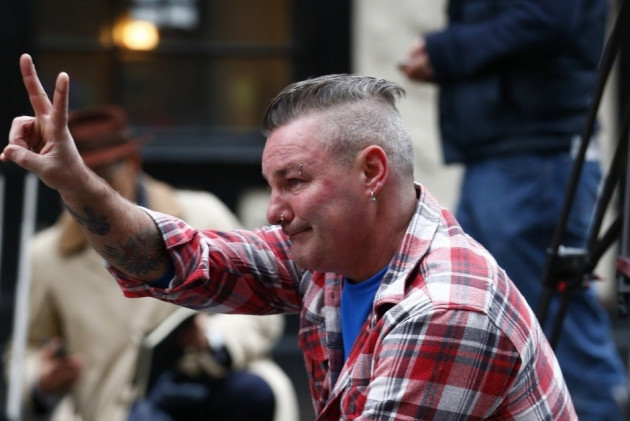 Scottish first minister Alex Salmond has paid tribute to the courage of ordinary Glaswegians, after passers-by formed a human chain to help the injured after a helicopter crashed into a packed pub on Friday night.
The helicopter, carrying two police officers and piloted by a civilian, crashed into the Clutha pub in Stockwell Street at about 10.35pm.
It is believed that about 120 people were inside, watching a gig by a local band.
People inside the pub at the time reported hearing a loud crash before part of the building collapsed, trapping revellers under ceiling beams and rubble.
Eyewitness Fraser Gibson, 34, told the BBC: "A lot of people managed to get out straight away, but it was hard to tell how many were actually trapped in the other half of the bar.
"The roof had just totally collapsed."
Labour MP Jim Murphy was among those who rushed to the scene to help.
He said: "People were just running, climbing towards the danger, when you are doing that, you are thinking, 'This hasn't exploded yet, there's no fire, there's been no explosion'," he told the Scottish Daily Record.
"People reacted the right way, almost like a human chain, mostly men standing in line, passing injured people from one to another to get them out, drag folk from the debris to get them out," said the shadow cabinet member.
"I have no idea how many. I helped only bring out about four people.
"There was a lot of walking wounded, a lot of people with cuts and bruises.
"As you got to the front door of the pub there was just debris, you were just trying to get people out."
So far, one person has been confirmed dead and 32 have been injured by the crash.
Salmond described this St Andrew's Day as a "black day" for Scotland and for Glasgow.
"We've also heard of the instinctive courage of ordinary Glasgwegians going to assist their fellow citizens in extremity," he said.
"This is a black day for Glasgow and Scotland but it's also St Andrew's Day, and it's a day we can take pride and courage in how we respond to adversity and tragedy.
"That response from our emergency services and from ordinary citizens has been exemplary.
"As first minister, it's a day we can take great pride in how we've responded to this extraordinary tragedy," he said.
Labour leader Ed Miliband said he had spoken to Murphy about the accident.
He said: "British people reacted in the way we would expect - to help each other."
Gordon Matheson, the leader of Glasgow City Council, echoed Salmond in paying tribute to those who "instinctively" went to help. He says it showed "Glasgow at its best".
Wesley Shearer, who was inside the bar at the time, tweeted: "The roof in The Clutha Bar just collapsed mid gig. People have been caught under it and smoke everywhere." He added later: "This is unbelievable. Just spent 20 minutes pulling people out of the bar."
Though police have so far confirmed only one death, officers say the death toll will rise, with some reports indicating that as many as six may have been killed.
Chief Constable Sir Stephen House said they "can't say definitively" whether there are people still trapped within the pub, and added "we are still in a search and recovery phase".
Roads near the scene of the accident have been cordoned off while emergency services continue the operation.
READ MORE
Helicopter crashes into Glasgow pub
Helicopter death toll will rise, say police