Glastonbury 2014: Why Contactless Wristbands are Must-Have Festival Arm Candy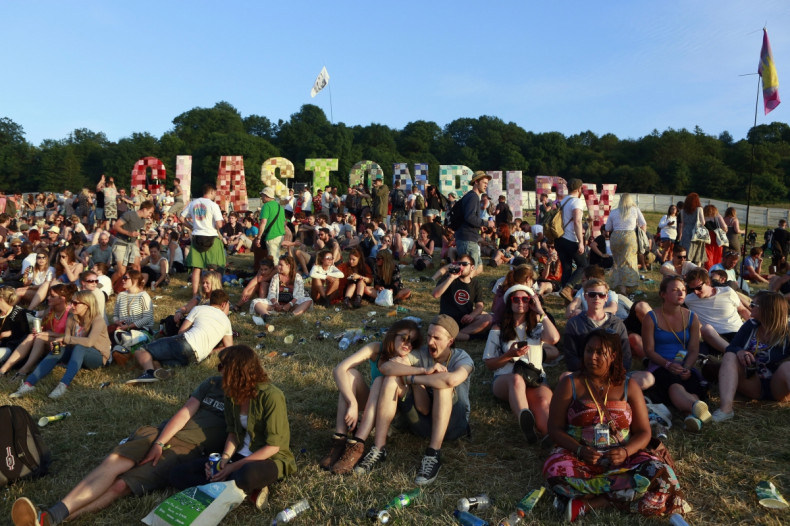 Festival season is upon us. Glastonbury has well and truly kicked off, but there is one thing that will be missing this year for the festival goers across a variety of summer events, or eased at the very least.
Queues. With the introduction of RFID (contactless payment) enabled wristbands, festival goers will have their trip made all the more seamless as they no longer have to face exhausting lines for cash withdrawals and can make the most of quicker bar and merchandise queues.
Meanwhile, with police revealing that thefts of cash are up across at locations such as the T In The Park site, the hi-tech wrist bands can offer peace of mind, allowing revellers to enjoy a weekend of peace and love.
Everything that festival fans need to get by financially is stored on one tiny chip on a wristband.
Ottawa Festival in the Canada described the wristbands as "game-changing technology for live events".
"For attendees, reduced lineups and novel ways of engaging in the experience is sure to attract attention," said Ottawa Festival organiser Paul Koziara.
On-site, cashless transactions are expected to exceed £6m (€7.5m, $10.2m) across events such as festivals in the UK this summer, according to Intelligent Venue Solutions (IVS), a supplier of event technology solutions and just one manufacturer of RFID technology.
RFID wristband technology is expected to increase by 70% this year, with 3.5 million 'smart wristbands' being issued, and event organisers are predicting a surge in on-site spend.
IVS expects to see the value of cashless transactions increase two-fold over its catalogue of summer events as it caters to "almost every major UK music festival", which includes the aforementioned Glastonbury, Isle of White Festival and V Festival.
"Our deployment schedule for 2014 is proof to us that event owners in all sectors value a more flexible approach to going cashless," said IVS director Paul Pike.
"By giving customers choice in their payment method, whether that's using an RFID wristband, mobile handset, an eWallet or just their existing debit card, they will be more receptive to making the transition and will choose to spend more whilst they are on-site."
And RFID wristbands are not limited to payments. The tiny chip that they contain also has the potential to store ticket information, data management such as loyalty rewards, and even access to social media, as boastful attendees look to brag as they check in.
And it's not just for consumers. The wristbands allow festival organisers to keep track of their employees.
RFID wristbands can also save money for organisers. Without any physical cash, there is no need for organisers to spend on "carriage, security and administration of cash," according to ID&C – another manufacturer of the futuristic wristbands.
As any festival goer will know, when one is in that environment, it is a totally different world to the one we occupy in everyday life.
But there are murmurs that contactless payment is starting to seep out into the real world.
Ann Cairns, MasterCard's president of international markets, recently told IBTimes UK that customers are beginning to shy away from physical cash in favour of electronic wallets.
"Cash is dying slowly but paper and coins still account for around 85% of the world's consumer payments," said Cairns.
"In emerging markets, cash can account for 97%. However, in some markets, like Poland, there is huge growth in the use of contactless payments."
Festival Economy
Taking everything into consideration, the festival industry is booming, and UK festivals have proved to be an attractive proposition for tourists.
A report from VisitBritain and UK Music has said that, in 2013, music tourism – people coming to the UK specifically for festivals and gigs – boosted the UK economy by over £2bn, providing 24,000 jobs in the process.
VisitBritain claims that half of the average live music audience comes from abroad, which further goes to show the appeal of UK festivals.
"This report confirms that the UK's music scene has significant international appeal and that music tourists spend lots of money and travel across the whole of Britain," said Sandie Dawe, CEO of VisitBritain.
Culture Minister Ed Vaizey MP added: "The huge financial contribution to the UK economy by the millions of music tourists to the UK annually makes it very clear that when combined, the music and tourism industries are powerful drivers for growth."