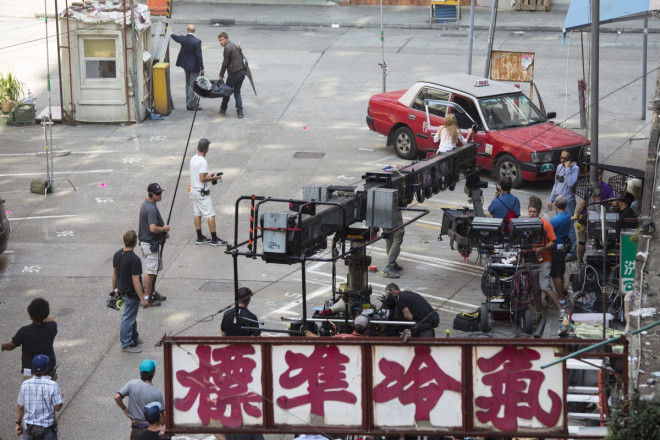 Global film box-office sales climbed some 4% to a historic $35.9bn in 2013, led by surging spending in China, the second-largest market.
Sales in China jumped nearly 27% to $3.6bn (£2.2bn, €2.6bn) last year, according to data published by the Motion Picture Association of America (MPAA).
Meanwhile, ticket revenue in Japan, which dropped to the No. 3 position in 2012, held steady at $2.4bn, the MPAA added.
North America
Revenue in the US and Canada, the largest film market, inched up some 1% to $10.9bn, led by Hollywood blockbusters such as The Hunger Games: Catching Fire and Iron Man 3.
Thirty-five films grossed more than $100m in the US last year, up from 31 in 2012, according to data from industry researcher BoxOfficeMojo.com.
Gains in the US were a result of higher ticket prices. Admissions fell 1.5% to 1.34 billion, the MPAA said. The industry's most loyal fans, representing 11% of the population, accounted for 50% of all admissions.
To boost attendance, US cinema owners are examining the prospect of offering discounts on one day in a week, John Fithian, president of the National Association of Theatre Owners, told Bloomberg.
Chinese Quotas
China represents a challenge and opportunity for American studios. Beijing restricts the number of foreign-made films that can be released in theatres, permitting just 34 imports in a year.
However, that has not damped Hollywood's enthusiasm for the market. MPAA chief executive Christopher Dodd plans to ask Beijing to eliminate the quotas.
Dodd, speaking in Las Vegas on 25 March, also said he was not aware of any effort by Russia to limit US film imports. American movies account for about 70% of the Russian market.
"China has had a meteoric rise," Dodd said at a press conference where film exhibitors were holding their annual convention.
"It's been a very strong year, for the industry and particularly for the international market," he added.
Customer Service
Last month, AMC Entertainment Holdings, America's second largest theatre chain, said it proposes to spend $245m every year over the next three years, primarily to upgrade theaters with motorised reclining seats, full-service restaurants and soda machines offering 120 flavours.
Chinese billionaire Wang Jianlin's Dalian Wanda Group, which operates China's largest theatre circuit, holds an 80% stake in Kansas-based AMC.
AMC competes directly with Regal Entertainment Group, the largest American movie chain that is 47% owned by Denver billionaire Philip Anschutz.