Global factory activity weakens as demand falters
Global factory activity weakened in March as consumers feeling the pinch from rising living costs cut back.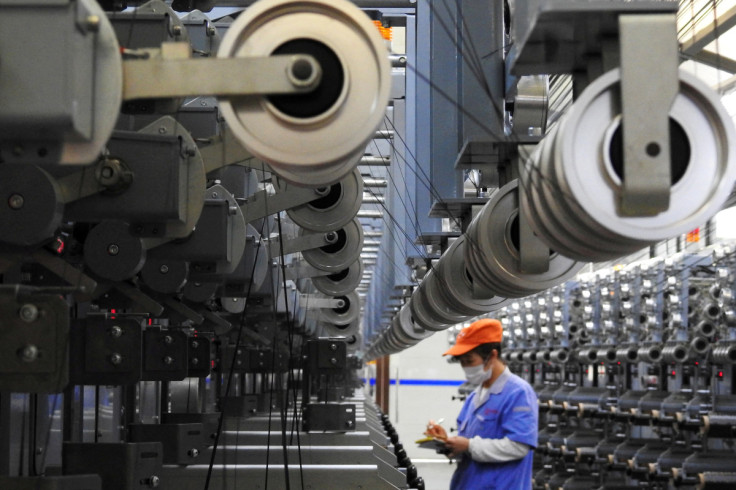 Global factory activity weakened in March as consumers feeling the pinch from rising living costs cut back, surveys showed on Monday, suggesting a deteriorating outlook will remain a drag on economic recoveries and keep policymakers on their toes.
U.S. manufacturing activity slumped to the lowest level in nearly three years as new orders continued to contract, a survey by the Institute for Supply Management (ISM) showed.
Its manufacturing PMI fell to 46.3 last month, the lowest reading since May 2020, from 47.7 in February. Economists polled by Reuters had forecast the index dipping to 47.5.
It was the fifth straight month that the PMI remained below the 50 threshold, which indicates contraction in manufacturing. But so-called hard data have suggested that manufacturing, which accounts for 11.3% of the economy, continues to grow moderately.
Rising borrowing costs as the Federal Reserve fights high inflation have cooled demand for goods, which are typically bought on credit. Demand could also come under further pressure following the recent failure of two U.S. regional banks and the takeover of Credit Suisse, which stressed the financial sector.
"While an onshoring of supply networks and investment in domestic manufacturing capacity could provide support to factory activity, a further tightening in credit conditions may be a hurdle going forward," said Rubeela Farooqi, chief U.S. economist at High Frequency Economics.
The U.S. central bank is expected to pause its tightening cycle soon, but the outlook remains clouded by the banking-sector troubles, still-high inflation and slowing global growth with market turbulence shedding light on potential vulnerabilities in the world financial system.
The ISM's survey did, however, also show work backlogs continued to shrink last month, reflecting the drop in demand as well as improved supply chains.
With supply improving, inflation at the factory gate retreated. The ISM survey's measure of prices paid by manufacturers dropped to 49.2 from 51.3 in February.
But oil prices surged on Monday, posting the biggest daily rise in nearly a year, after a surprise announcement by OPEC+ on Sunday to cut more production, likely adding to inflationary pressures.
MIXED MOOD IN EURO ZONE
In the euro zone, factories across the bloc also saw a further decline last month, although there too the cost of manufacturing fell for the first time since mid-2020.
S&P Global's final euro zone manufacturing Purchasing Managers' Index (PMI) fell to 47.3 in March from February's 48.5, just ahead of a preliminary reading of 47.1 but below the 50 mark for a ninth month.
An index measuring output, which feeds into a composite PMI due on Wednesday that is seen as a good guide to economic health, did however rise to a 10-month high of 50.4 from 50.1.
"Today's PMI results highlight that challenges remain for manufacturing companies. Although consumer demand has largely held across sectors, this could lessen gradually," said Thomas Rinn, global industrial lead at Accenture.
German manufacturing activity shrank in March at the fastest pace in almost three years, while weak demand continued to drag down France's factory sector as purchasing managers turned pessimistic about the 12-month outlook for their businesses.
In Britain, outside the European Union, manufacturers also slipped, but did turn more optimistic about the future as cost pressures and supply chain problems eased.
The improving supply chains and lower energy costs meant input prices fell in the euro zone for the first time since July 2020 - just when the COVID-19 pandemic was cementing its grip.
ASIAN STRAIN
While supply disruptions caused by the pandemic have mostly run their course, weak chip demand and fresh signs of slowdown in global growth have emerged as risks to many Asian economies.
Export-reliant Japan and South Korea both saw manufacturing activity contract in March while growth in China stalled, highlighting the challenge facing Asia as authorities try to keep inflation in check and fend off headwinds from faltering global demand.
"With global growth set to remain weak in the coming quarters, we expect manufacturing output in Asia to remain under pressure," said Shivaan Tandon, emerging Asia economist at Capital Economics.
China's Caixin/S&P Global manufacturing PMI stood at 50.0 in March, much lower than market forecasts of 51.7 and below February's 51.6. The reading echoed slower growth in an official PMI released on Friday.
"The foundation for economic recovery is not yet solid... economic growth will still rely on a boost in domestic demand, especially an improvement in household consumption," Wang Zhe, senior economist at Caixin Insight Group, said on China's PMI.
South Korea's PMI fell to 47.6 in March from 48.5 in February, its weakest in six months as export orders took a hit.
Japan's final au Jibun Bank PMI stood at 49.2 in March, up from February's 47.7 but remaining below the 50-threshold, as new orders contracted for a ninth-consecutive month.
A separate central bank survey released on Monday showed Japanese big manufacturers' sentiment soured in January-March to its worst in more than two years, as weak external demand added to the struggle for firms already grappling with rising raw material costs.
India was a rare bright spot in the region, with its manufacturing sector expanding at its quickest pace in three months in March on improved output and new orders, suggesting its economy is better placed than most of its peers to weather a global slowdown.
Vietnam and Malaysia saw factory activity shrink in March, while that of the Philippines expanded at a slower pace than in February, surveys showed.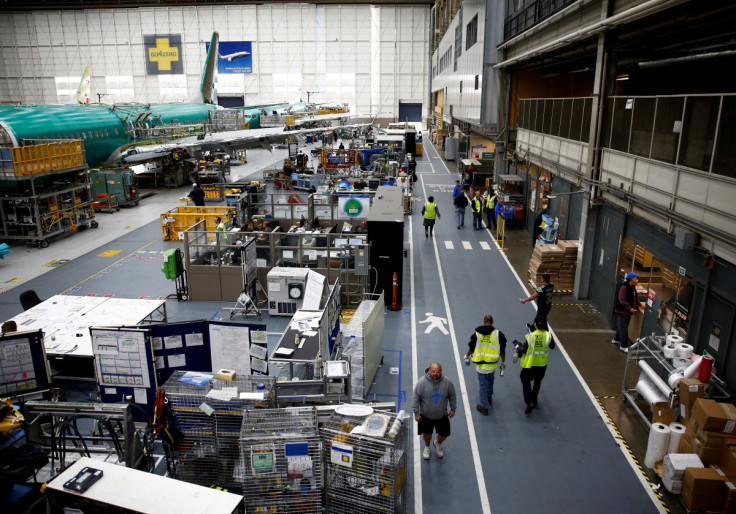 Copyright 2023 Thomson Reuters. All rights reserved.