Globe Theatre performs Shakespeare's Hamlet to migrants in the Calais Jungle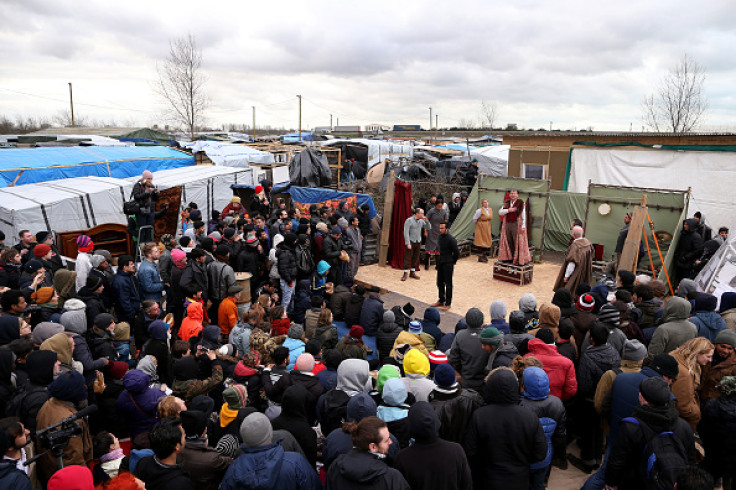 Nearly 300 people braved the winter conditions at the Calais Jungle camp on 3 February to witness a Hamlet performance by the Globe Theatre. The performance comes as part of a two-year tour started in 2014 by Shakespeare's Globe in a bid to visit every country in the world.
While entertainment might not be the top necessity for the migrants seeking a better life at the Calais refugee camp, the organisers believe adding a zest of culture through Shakespeare could perk them up. The performance was hosted by the Good Chance theatre, which is a structure set up at the camp by volunteers. "Hamlet is about a man who is in doubt ... Contemplating life, he is contemplating death... [making a decision] is the situation, the reality for many young men in the camp," said Joe Murphy, one of Good Chance's artistic directors.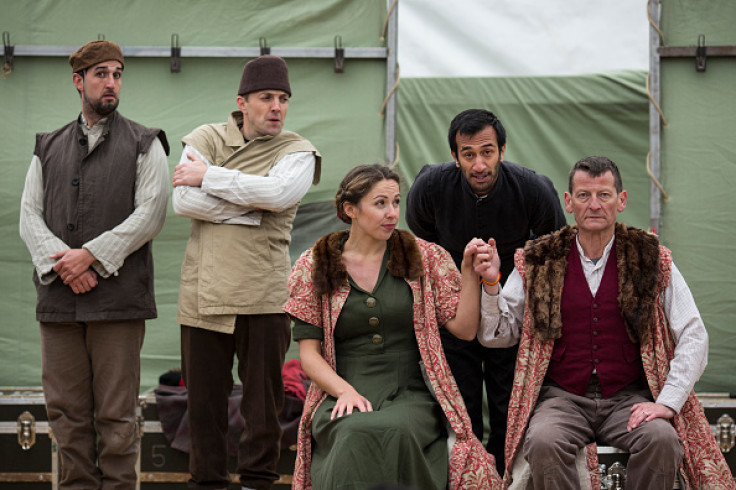 The performance at the Jungle Refugee Camp in Calais, France
Getty Images
The audience was handed out copies of the synopses in Kurdish, Pashto, Arabic, English, Farsi and French before the actors took to the stage. "We've played to a vast range of audiences around the world," said Tom Bird, executive producer of Shakespeare's Globe. "In 2014, we played to the UN in New York. It was odd having all these representatives different nationalities sat behind their desks. But there is a parallel to playing in the jungle."
Globe's production was unable to cover five conflict-torn zones, including the Central African Republic, Syria, Libya, South Sudan and Yemen. However, performing to migrants in the Calais camp helped them reach some of the people from these no-go zones. Awaiting the performance, Abdul Aokrr told The Independent: "I'm bored...We can't do anything, we just stay in our shelters."
"This is a good place... I come for fun. Sometimes it helps to forget about what goes on here," said 27-year-old migrant Abdu Karim. The Globe has also performed at the Zaatari refugee camp in Jordan and the Mirkazi camp in Djibouti.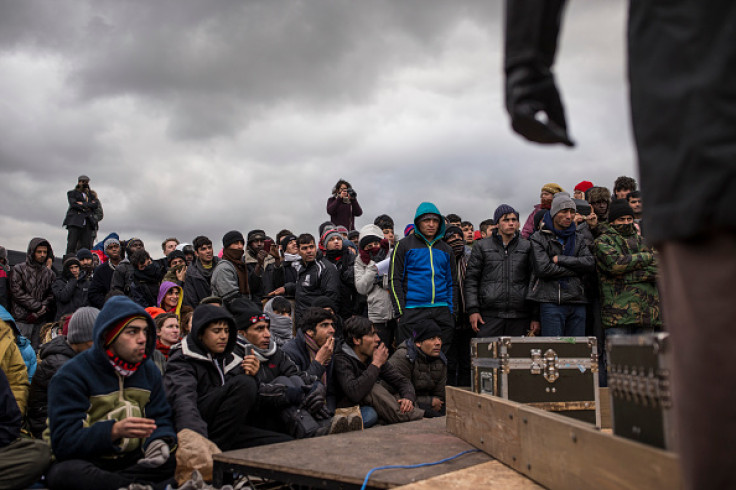 © Copyright IBTimes 2023. All rights reserved.