Gmail 5.0 with 'Material Design' and Multiple Email Account Support Now Officially Available for Download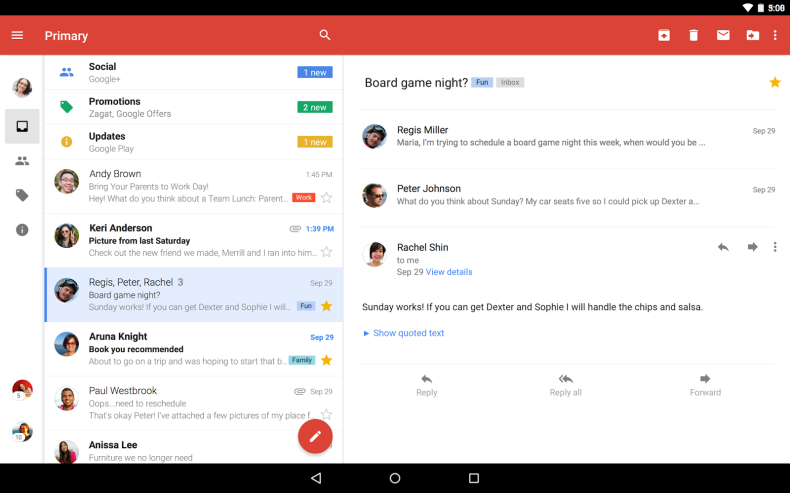 Google's revamped official Gmail application for Android whose main attraction is the Android L-like 'material interface' has now started rolling out to users, after the Android Application Package (APK) for the redesigned Gmail 5.0 was outed earlier in the week.
Gmail 5.0 will be rolled out in phases, so check out the official Google Play Store on a regular basis, to download the application for your Android smartphones.
"Today, the Gmail app for Android is getting updated with a more modern style, sleeker transitions, and a few other handy improvements," states Google, in an official blog post.
What's new?
According to Google, users downloading Gmail 5.0 should see a new 'Reply' button at the bottom of every message, thus adding functionality and enabling users to reply to messages conveniently, even when on the move.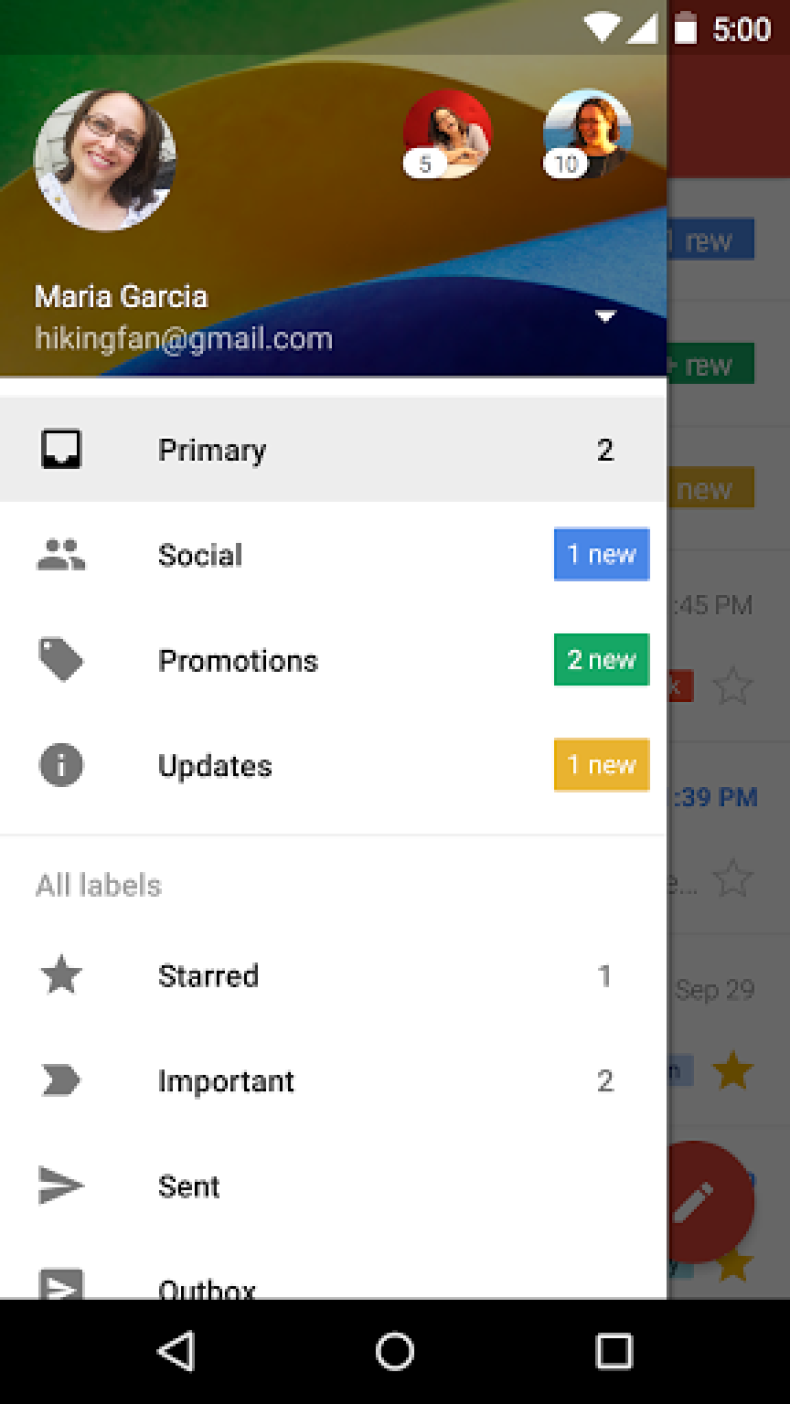 For users preferring to access Gmail 5.0 from Android tablets, a new functionality makes it easier to switch between accounts and multiple Inbox categories.
Finally, Google is offering support to all email service providers (even those other than Google), and with this feature users can set up a separate Inbox for their multiple email accounts such as Outlook, Yahoo and other POP/IMAP email accounts.
Thus, the new Gmail also serves as a 'unified platform' which allows reading emails from various services, under a common area.
Compatibility
The good news here is that all your Android devices running Android 4.0 and above are compatible to run the redesigned Gmail application.
Google also updates 'Google Play Music' with Material Design and New Enhancements
Recently, the internet giant effected a major update to its Google Play Music service, and the new update not only brings along the 'Material design' UI, but also automatically streams songs chosen (based on your mood) by the company's expert music team, thus enabling you to create customised 'Activity-based Music Stations'.
All you need to do is choose an activity (could be your current activity as well), and Google will prompt you to play a specified music for a particular time of day, mood or activity.
Based on the chosen activity, you will receive options for several music stations.
With Material Design an integral part of the new update, users should now notice bigger images, bolder colours and slick transitions.
Users get to choose from over 30 million songs, and the redesigned 'Listen Now' page is accessible to users across countries where Google Play Music is available.