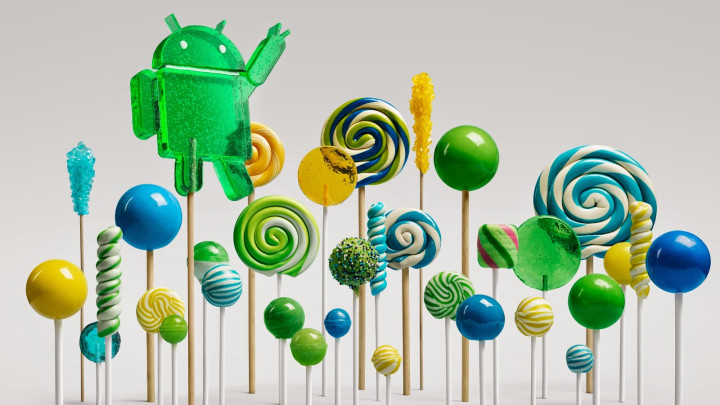 Ever since Google made its Android 5.0 (Lollipop) mobile OS official, there has been a lot of buzz regarding which smartphones will receive the update.
South Korean consumer technology giant LG is the latest to confirm plans to roll out Android 5.0 'Lollipop' to some of its smartphones, notably the LG G2 and the more recent LG G3.
According to an official Facebook post by LG Deutschland (translated to English), the Android 5.0 (Lollipop) update will initially roll out to users of LG's recent flagship G3 smartphone, after which it will be made available to the older G2 smartphone.
LG's older flagship, the G2 ran Android 4.2.2 Jelly Bean when its was launched, but subsequently received the Android 4.4.2 KitKat OS upgrade.
Prospective Lollipop users have plenty to look-out for in terms of new functionality. An overall improvement will be the 'Material Design' user-interface that promises a completely new and refreshed UI.
Android 5.0 (Lollipop) updates
Motorola, the maker of Google's Nexus 6 smartphone, has already confirmed that several of its high-end smartphones will receive Android 5.0 OS update, including:
Both the 1st and 2nd generation Motorola X;
Moto E;
4G LTE variant of Moto G;
Both the 1st and 2nd generation Moto G; and
Motorola's Droid Ultra, Droid Maxx and Droid Mini.
Users of Google's older Nexus devices such as the Nexus 4, Nexus 5, Nexus 7, and Nexus 10 can also look forward to Google's Android Lollipop OS upgrade.
Sony has also confirmed that users of its range of Xperia Z series of devices will receive Android Lollipop in due course.
HTC has not confirmed its rollout plans, but a leaked schedule rumours that its high-end devices are pegged for the Lollipop update. According to BGR, the HTC One (M8) and HTC One (M7) will be receiving Android 5.0 quite speedily.
Do let us know when your devices receive Google's Android Lollipop OS upgrade.