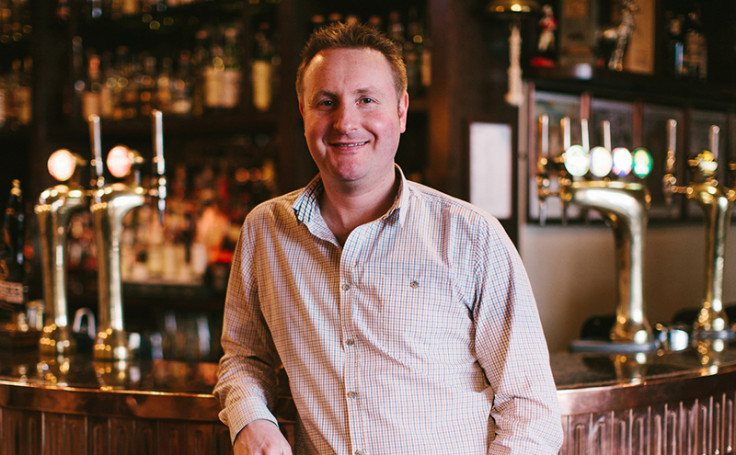 Sales of spirits in the UK might have overtaken beer revenue for the first time, but for British brewers foreign markets remain as fertile a business ground as ever.
According to the Wine and Spirit Trade Association (WSTA), duty from spirits rose by 7% year-on-year to £3.4bn ($4.4bn) last year, compared with the £3.3bn in beer duty the taxman collected in the same period.
However, while Britons might be ditching ales and stouts for gin and whiskeys, beers continue to prove highly successful with their counterparts across the world.
The craft beer scene, has developed from being a niche market into a well established reality and now plays a major role in the drinks industry.
"It is an exciting time," Dougal Gunn Sharp, the founder of Scottish brewer Innis & Gunn, tells IBTimes UK.
"People are rejecting mainstream tasteless lagers for craft beers and the more competition there is, the better it is. The main challenge for craft brewers at the moment is to ensure quality remains high in bars, supermarkets."
Founded in 2003, the Edinburgh-based company has grown into a major player of the craft beer industry, recording an annual turnover of £12.5m in 2015, a 36% increase from 2012. In the same year, the company sold over 23 million bottles of beer across its 25 markets and is now the second-biggest craft beer brand in the UK off-trade, the second most imported ale in Sweden and the best selling British bottled beer in Canada.
Expansion in the Far East
In February this year, the brewer unveiled an ambitious expansion plan to distribute its products on in mainland China, Hong Kong, Taiwan and Macau. The deal with Dxcel International, one of the main beverages importer across Greater China, would see Innis & Gunn sold in bars, restaurants as well as hotel chains and supermarkets in some of the major cities in the country.
China and the Far East might not seem a logical destination for a craft British brewer, but Gunn Sharp believes the region has plenty of potential from a commercial standpoint.
"Any market that is developing customers who are looking for new flavours, is a market worth expanding into," he explains.
"The Far East is very interesting, there are lot of opportunities in that domestic market and plenty of miles left on the runway, so to speak."
Expansion in China is very much in its infancy and remains a developing project, but there are plenty of reasons to be optimistic. Under the terms of the deal with Dxcel, Innis & Gunn would also have access to the former's estate of Tap House pubs and bottle shops in huge metropolitan areas such as Shangai and Shenzen.
"China has a growing population, a rising middle class and, more importantly, people willing to pay for a premium product," Gunn Sharp adds.
"It might take a while to establish the brand in the region but this is a long-term target. We rather focus on becoming big in a small number of markets, rather than hitting a large number of markets."
The pricing issue
However, while the world's second-largest economy represents a huge opportunity for brewers, achieving success in China is far from a foregone conclusion. Local producers hold a firm grasp on the market, while prices are sharply lower compared with Europe or the US.
"One of the biggest challenges is the dominance of local produced beers, which are consumed in all sort of occasions and are therefore extremely popular with the locals," he says.
The price is also an issue. In China a 66cl bottle is normally sold for 20p, while the Scottish brewer is aiming to retail its beers for £2 a bottle. Additionally, there are a number of craft brewers entering the Chinese market, with taps and bars.
"China excites us not only because of its size, but also because of its growing passion for craft beer," Gunn Sharp adds.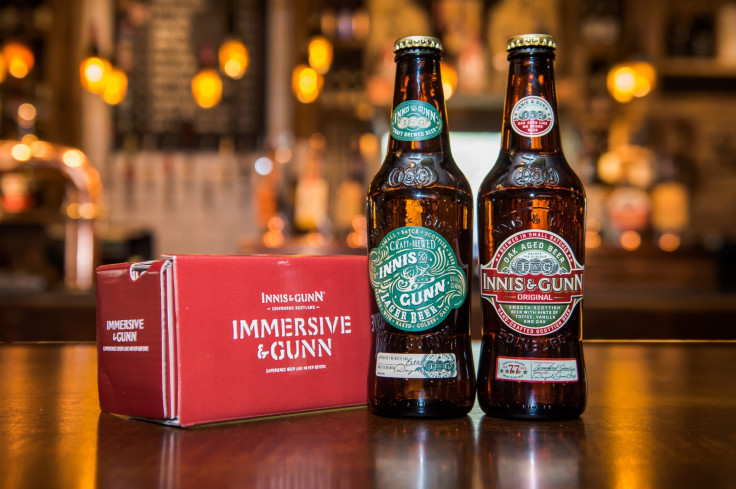 The Far East is rapidly becoming the next frontier for craft brewers, which have seen sales in the US, one of the main industry's main markets, slow down recently.
Craft brewers account for 21% of the $106bn American beer market, despite making up only 12.2% in terms of volume. However, according to the Brewers' Association, growth in the sales of craft beer in the world's largest economy have slowed down, declining from 18% in 2013 and 2014 to 13% in 2015 and 8% last year.
Gunn Sharp is not surprised by the figures.
"The craft beer revolution has been going on for 20 years in the US and competition is tough," he explains. The US is not an easy place to do business but it remains a huge opportunity for our industry."
Is going mainstream a mistake?
While the industry could be entering a slight lull across the Pond, on the British side of the Atlantic and elsewhere there is scope for more growth, which explains why mainstream brewers have spent approximately $2.5bn on acquiring craft brewers over the last couple of years.
Last year, London-based Camden Town Brewery was snapped up by the former, the owner of heavyweight brands such as Budweiser, Stella Artois and Beck's.
Camden Town Brewery was the latest craft brewer to be bought by the Belgian company, which over the last six years has snapped up US-based Goose Island Beer, Blue Point Brewing, Elysian Brewing and Breckenridge Brewery and Belgium's Bosteels.
Innis & Gunn, however, has so far remained independent. In 2016, it raised £2.5m and brought in over 2,000 new shareholders through an equity crowdfunding campaign which put 2% of the company's share capital up for sale.
Some of the craft brewers that have been snapped up by mainstream companies have faced criticism for allegedly "selling their souls", but Gunn Sharp believes there is plenty to be gained by working alongside the industry's behemoths.
"The fees paid are high and when you're investing in another beer business, you are buying into the ethos, into the flavours and into everything it stands for," he says.
"If the takeover is done with a great deal of care for the craft brewer, it can be a really good deal.
"Secondly, mainstream brewers are the gatekeepers of distribution, so personally I think we should find ways to deal with them and collaborate with them as they're recognising the market is changing.
"The beer business is consumer driven, breweries are not imposing anything."