Camden Town Brewery: How a missed flight led to London's craft beer revolution
Jasper Cuppaidge founded the brewer in 2007 before selling it to industry giant AB InBev in 2015.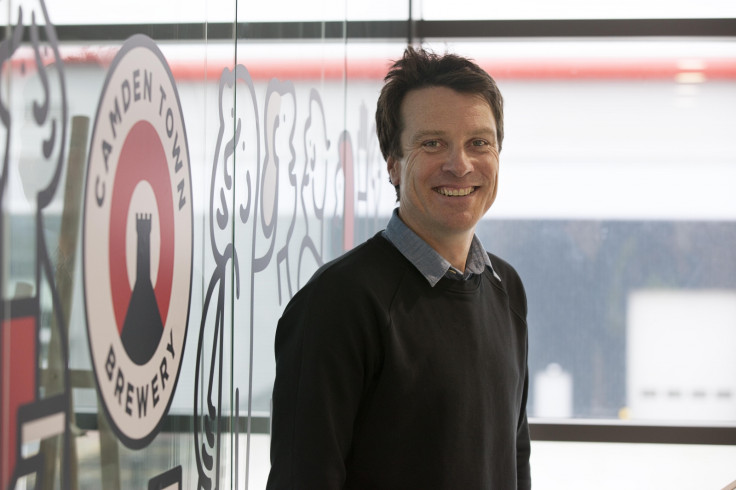 In 1996, Jasper Cuppaidge missed a connecting flight at London Heathrow Airport. Two decades later, he has sold his brewery to industry giant Anheuser-Busch InBev (AB InBev) and he is overseeing the new brewery in Enfield, the largest investment to London's brewing industry in 30 years.
"It is funny how life works," he tells IBTimes UK.
"I got stuck in London by accident as I was on my way over from Australia on a surfing trip. I missed my connection and everything sort of began from there."
If the inconvenience changed his life, it also played a major role in revolutionising the city's beer market. After falling in love with London, Brisbane-born Cuppaidge began working as a glass collector, before moving through the ranks in the capital's hospitality industry with spells at a number of different restaurants and bars.
One decade after he first set foot in Britain, he noticed a Wetherspoon pub in Hampstead was up for sale, purchased it and transformed the site into what is now known as The Horseshoe. Within 12 months, he began brewing in the pub's basement, and the seed for Camden Town Brewery was sown.
Less than 10 years later, Cuppaidge accepted a takeover offer from global drinks giant AB InBev, the owner of heavyweight brands such as Budweiser, Stella Artois and Beck's. Camden Town Brewery was the latest craft brewery to be bought by the Belgian company, which over the last six years has snapped up US-based Goose Island Beer, Blue Point Brewing, Elysian Brewing and Breckenridge Brewery and Belgium's Bosteels.
The deal, whose financial details were never officially disclosed, came under criticism from long-time fans and craft beer purists, who felt let down by the company's decision to sell to a global behemoth.
Post-takeover criticism
Following the sale, James Watt, the founder of craft beer group Brewdog and an outspoken critic of mainstream brewers, declared Brewdog pubs would no longer sell Camden Town beers, as the company does not store Ab InBev products.
Cuppaidge, however, has taken the criticism philosophically.
"People are very passionate about beers and the takeover was always likely to trigger some sort of backlash," he says.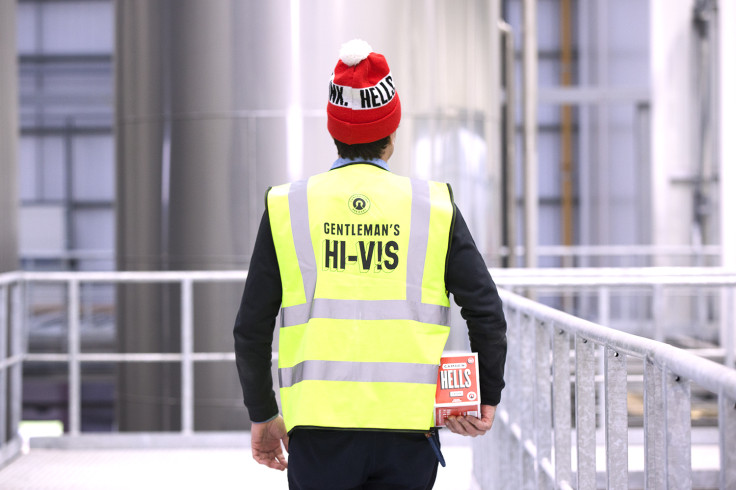 Camden Town Brewery's new facility in Enfield is the largest to be built in London in over 30 years.
Camden Town Brewery
"However, it was a decision we did not take lightly and we have definitely not lost our character. In fact, we have probably made better beer since the deal and, ultimately, we want people to like us because of the quality of our products."
The takeover has so far proved excellent business for both parties, with AB InBev keeping pace with its rivals by snapping up one of the most popular craft brewers on the scene, while Camden Town has reaped the benefits of tapping into the industry giant's expertise.
"Our deal with AB InBev is very much a two-way street," explains Cuppaidge.
"Their help in terms of market expertise, infrastructure and industry knowledge has been invaluable."
More beer on the way
The Belgium-based company has played a major role in helping the brewer in the planning and construction of its new Enfield site, a state-of-the-art, environmentally friendly, facility just six miles from Camden's current brewery in Kentish Town.
Based on the bank of the River Lee, the new site, whose visitor's centre will open to the public in the summer, will provide Camden Town Brewery with more brewing capacity than the Kentish Town facility, where the brewery has been based since 2010.
Cuppaidge said the decision to build a new site, which will begin brewing in April, was a natural step as the brewer, needed a bigger site than the one in North London. The current brew house has a 19,500hl capacity, but the new site will be able to produce up to 400,000hl at fully maximum capacity though it will initially work towards 200,000hl per year.
The launch of the new Enfield site comes as Camden Town Brewery continues to expand its operations outside London. The brewer launched its range of seven beers in Paris late last month, having previously crossed the Atlantic to launch in New York and will soon be available in a number of pubs and bars in Manchester.
Again, the support of AB InBev in the process can not be underestimated.
"We look at specific locations and their [AB InBev] knowledge in that respect has been very important," explains Cuppaidge.
The craft beer scene has gone from strength to strength in recent years and now plays a major role in the drinks industry.
Mainstream brewers have spent approximately $2.5bn (£2bn) on acquiring craft brewers over the last couple of years, which account for 21% of the US' $106bn beer market, despite making up only 12.2% in terms of volume.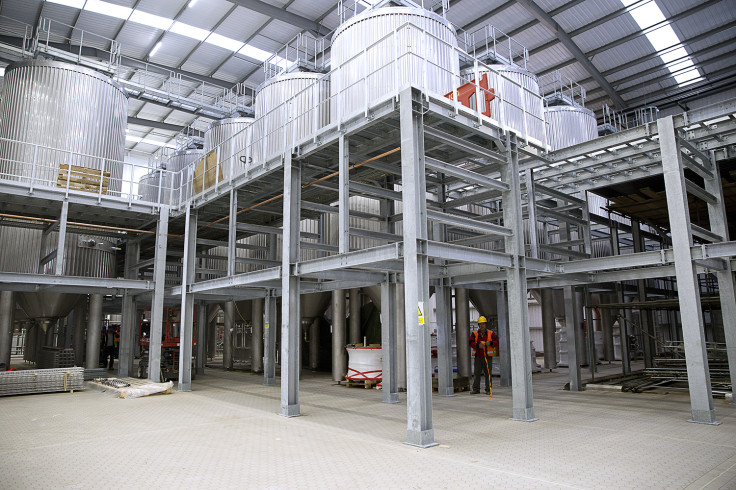 However, according to the Brewers' Association, growth in the sales of craft beer in the world's largest economy have slowed down, declining from 18% in 2013 and 2014 to 13% in 2015 and 8% last year.
But while the industry could be entering a slight lull across the Pond, on the British side of the Atlantic there is scope for more growth, according to Cuppaidge.
"There is lot of space for more brewers, both in London and across the UK," he says.
"The market is far from being saturated, in fact there are not enough breweries in Britain. When I first arrived in London, beer was a very boring industry, now it has become incredibly appealing worldwide and I think more breweries will open up."
One might expect an increased number of craft beer producers could spell trouble for the current players, but Cuppaidge dismissed the prospect of increased competitions being a problem.
"Small breweries bring people to bars and pubs and encourage people to try different beers," he says.
"The real threat for us are the wine and spirits industries, breweries will never concern us."
© Copyright IBTimes 2023. All rights reserved.