Goal-line technology will be used at the 2014 World Cup for the first time in a major international tournament, Fifa have confirmed.
After thorough tests in England and Denmark, including in the full international friendly between the two nations last June led to the world governing body awarding licenses to HawkEye and GoalRef systems.
Both technologies were successfully trialled during the Club World Cup in Japan last year, and Fifa have confirmed the system will be in place for both the Confederations Cup this summer, and the World Cup Finals in 2014.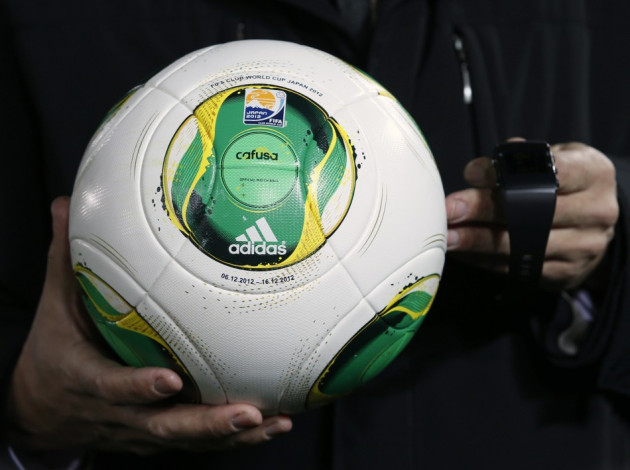 "After a successful implementation of Goal-Line Technology (GLT) at the FIFA Club World Cup in Japan in December 2012, FIFA has decided to use GLT at the FIFA Confederations Cup Brazil 2013 and 2014 FIFA World Cup Brazil<sup>TM," a Fifa statement read.
"The aim is to use GLT in order to support the match officials and to install a system in all stadia, pending the successful installation, and pre-match referee tests.
"With different technologies on the market, FIFA has launched a tender today, setting out the technical requirements for the two forthcoming competitions in Brazil.
"The two GLT providers already licensed under FIFA's Quality Programme for GLT, and other GLT providers currently in the licensing process (that must have passed all relevant tests as of today) are invited to submit tenders."
The two currently licensed systems as well as alterative companies have been invited to bid for the license to use their technology at each of the tournaments, with a final decision set to be made in April.
Football confederations across the world are yet to implement the system, but the Premier League is set to become one of the first domestic leagues to use the technology, with chief-executive Richard Scudamore adamant the technology must be introduced having already ruled out its' introduction during the current campaign.
"We are progressing in discussions with technology companies,'' Premier League spokesman Dan Johnson told The Associated Press.
"We are still hopeful we will conclude those negotiations and be in a position to put a supplier in all Premier League grounds for the start of next season.''