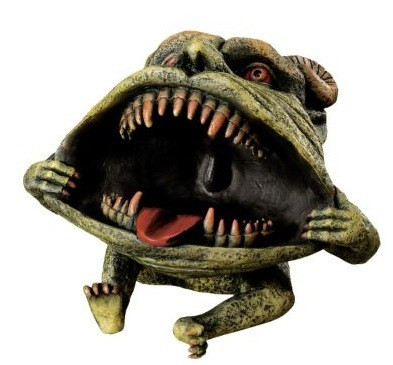 Students in a small village in Zimbabwe have been left terrified after several teenage girls said they were attacked by what they described as goblins.
The attacks allegedly targeted only teenage girls and no one could see them apart from their victims.
The girls say they were assaulted by very short humans that turned into baboons, Chronicle, a local paper, reported.
A parent who witnessed one of the attacks said the girl fell into a trance and started screaming and kicking the air.
"The pupil was possessed by demons. She fell into a trance and then all of a sudden she started screaming and kicking into the air vigorously for about five minutes. She did not say anything during the fit," the parent said.
The attacks have reportedly increased over the last two weeks. School officials say the premises need to be "cleansed".
The education inspector for Matobo district, Patrick Dube, confirmed reports of the incident but could not give further details.
"As a ministry when we hear issues we investigate. We are yet to establish what is really happening at the school," he told Chronicle.
Goblins are part of Zimbabwe's folklore and are often associated with witchcraft. There are various goblins or evil spirits.
Goblins called "zvikwambo", for example, are thought to be responsible for a child being born with a disability by entering the mother's body while she sleeps.