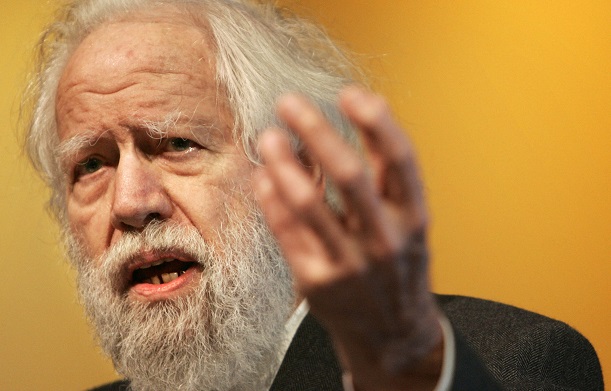 Alexander "Sasha" Shulgin, the chemist, pharmacologist and author known for popularising the drug MDMA and creating and synthesizing hundreds of psychoactive drugs, has died aged 88.
Shulgin, dubbed the 'Godfather of Ecstasy', died at his home in California after being diagnosed with liver cancer. He had been suffering ill health over the past few years, including having suffered a stroke in 2010.
His wife, Ann Shulgin, confirmed his death via Facebook. She wrote: "Sasha died today [2 June], at exactly 5 o'clock in the afternoon. He was surrounded by family and caretakers and Buddhist meditation music, and his going was graceful, with almost no struggle at all."
Shulgin was known for discovering, creating and personally testing hundreds of psychoactive chemicals and documenting the results, along with his wife, in his books and papers.
The Shulgins published the results of their research in two volumes PiHKAL – or Phenethylamines I have Known and Loved - and TiHKAL, which stands for Tryptamines I Have Known and Loved.
Both the books, which run to more than 800 pages, were later published online for free as every person should have "the license to explore the nature of his own soul", he told Time Magazine in 2002.
According to Psychedelic Frontier, Shulgin once estimated he had tripped on psychedelic drugs 4,000 times during his life –roughly once a week for more than 50 years.
As well as his work with psychedelics, Shulgin is also known for introducing MDMA to psychologists and in term helping popularising it as a recreational drug in the 1980s.
Despite first synthesized in 1912 by chemist Anton Köllisch, the drug was largely forgotten about until Shulgin was introduced to it in 1976.
From there, Shulgin collaborated with Californian psychologist Leo Zeff, who was so impressed by the experience of the drug he came out of retirement to introduce the substance to hundreds of other psychologists as an aide to psychotherapy and talk therapy.
In 1978, Shulgin and chemist David Nichols published the first paper outlining the positive effect of MDMA on humans. Within the next decade, the drug would become a hugely popular recreational drug, a trend which still continues to this day.
Medical studies on the positive effects of MDMA are still being carried out to this day, with clinical trials showing it has the potential to be used as treatment for anxiety and post-traumatic stress disorder (PTSD).