With unrest continuing along the northern border of the two rival countries, India's Defence Minister Manohar Parrikar spoke at a rally on 16 August criticising its neighbour for violating human rights in the Pakistan-occupied region of Kashmir as well as in Balochistan.
The minister stated that "going to Pakistan is the same as going to hell". He went on to confirm that the Indian Army had killed five "terrorists" who were allegedly attempting a cross-border incursion on India's Independence Day.
"Our soldiers sent back five terrorists yesterday. Going to Pakistan is the same as going to hell," Parrikar said, according to ANI. "Pakistan has encouraged terrorism, and now they are facing consequences of that policy," he said.
Currently, Kashmir a region torn by decades of continuous fighting between the two countries, is witnessing its worst period of unrest in six years. India has pointed the finger at Pakistan for inciting turmoil in the region after Indian forces killed 22-year-old field commander of militant group Hizbul Mujahideen, Burhan Wani in July.
In a period of 39 days, nearly 60 people have died and thousands more have been injured following Wani's death. He had enjoyed widespread support in the Muslim-majority region.
Pakistan Foreign Secretary Aizaz Chaudhry on 15 August invited his Indian counterpart S Jaishankar to discuss the decades-old Kashmir dispute.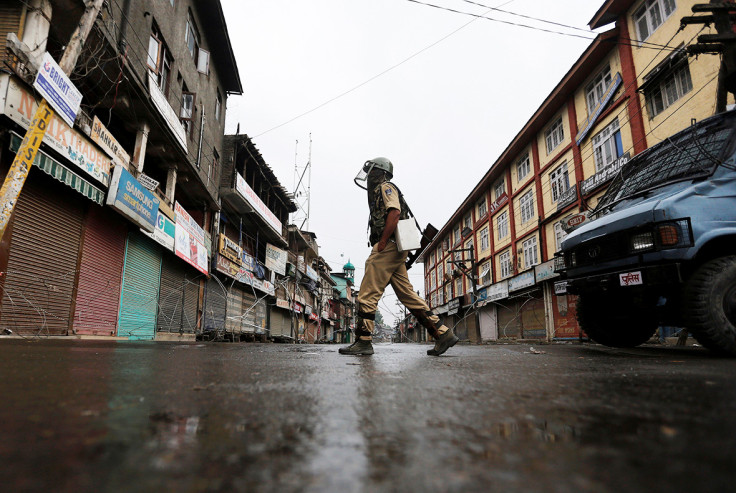 However, Indian Foreign Ministry Spokesperson Vikas Swarup said Pakistan would be required to address certain issues before any talks can be held. These include "incitement to violence and terrorism across the border, parading of internationally recognised terrorists like Hafiz Saeed and Syed Salahuddin".
India's External Affairs Minister Sushma Swaraj also responded to the invitation by saying: "Unlike in the past we cannot agree that dialogue with sponsor and supporters of terrorism should carry on without being linked to action in that regard."