Indian PM Narendra Modi says country will 'never bend before terrorism' in address to nation
Modi has urged youth of the country to join the mainstream instead of taking up arms.
Indian Prime Minister Narendra Modi suggestively attacked its neighbouring arch rival Pakistan in his Independence Day speech and said that his country "will not tolerate terrorism and Maoism" nor was there any "space for violence and atrocities". As expected, a large part of his address to the nation to mark India's 70<sup>th Independence Day on Monday (15 August) focused on cross-border terrorism and violence.
The prime minister called on neighbouring countries, without naming Pakistan, to unite and fight against poverty, instead of waging war against their own people.
Tensions between New Delhi and Islamabad escalated over the past few months following unrest in the northern Indian state of Jammu and Kashmir after the killing of key separatist leader Burhan Wani, who Pakistan declared a martyr. India has accused Pakistan of fuelling tensions in the region by triggering violence and supporting extremists. On the other hand, the Muslim-dominated country has blamed India of human rights violations in Kashmir.
After highlighting major achievements of his National Democratic Alliance (NDA) government in his hour-long speech from Red Fort in Delhi, the prime minister brought up the issue of the ongoing clashes in Pakistan occupied Kashmir (PoK). He said that the people living in the region have thanked him for pointing out the atrocities they faced at the hands of Pakistan.
"In the last few days the way the people of Balochistan, Gilgit, from Pak occupied Kashmir have thanked me, it is the honour of 1.25 billion people of India. I thank those people from Balochistan, Gilgit and Pak occupied Kashmir," Modi said.
Citing the 2014 Peshawar school blasts that left many innocent children dead, Modi said Indians were weeping for those children and their families. "That was a reflection of our human value, but look at the other side which glorifies terrorists," he said.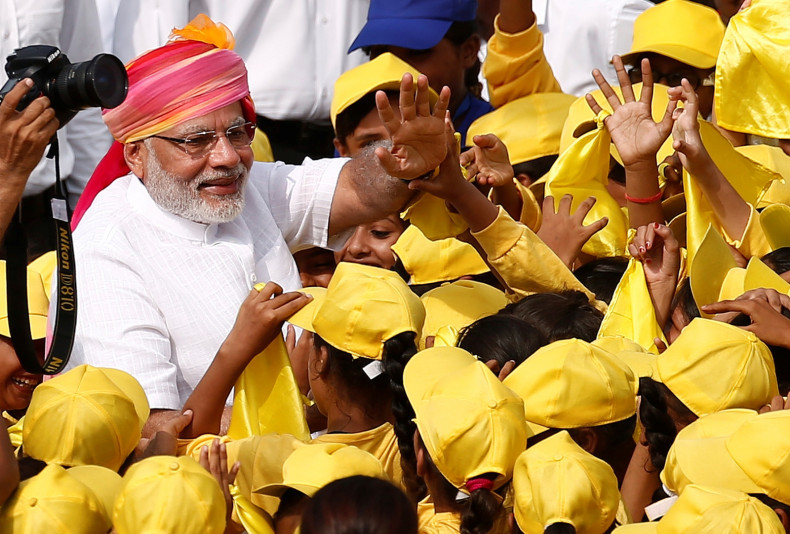 "I say to our neighbours, 'Let's fight poverty, by fighting our own people we will destroy ourselves, only by fighting poverty together will we prosper'. Unity in diversity is our greatest strength. Our cultural tradition of respect for others, and assimilation is the reason why our civilisation has persisted. There is no space for violence and atrocities in the country. This country will not tolerate terrorism and Maoism," the prime minister continued, urging the youth to join the mainstream instead of taking up arms.
"This country will never bend before terrorism," Modi mentioned in his speech.