Gold Prices to Rise Further on Geopolitical Tensions in Middle East and Ukraine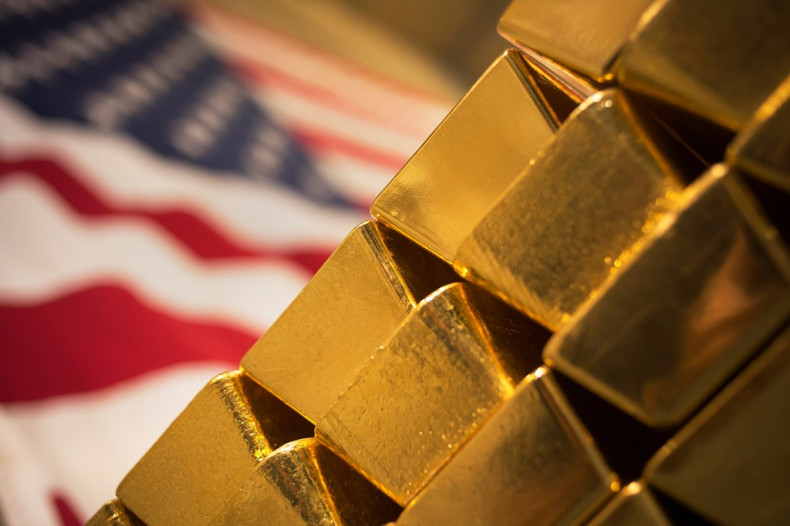 Gold prices are set to rise next week with geopolitical tensions in the Middle East and the Ukraine expected to prop up the precious metal's safe-haven status.
US Federal Reserve chief Janet Yellen's Congress testimony next week could also influence gold prices.
As many as 17 of 25 analysts polled in a Kitco Gold Survey said they expected gold prices to trade higher next week, while six predicted that prices will drop and two forecast prices to trade sideways.
Yellen will deliver the US central bank's latest report on monetary policy to Congress on 15-16 July.
In the Middle East, Israeli forces have hit over 1,000 Hamas targets in the Gaza strip over the past five days and both sides have so far not shown any signs of backing down.
Elsewhere, in Ukraine, the government is determined to avenge the death of 30 soldiers, killed on 11 July by a rocket fired by pro-Russia separatists in the east of the country.
Richard Baker, editor, Eureka Miner, said: "The divergence between copper and crude oil relative to gold has widened to levels not seen since mid-March. This four-month period overlaps Comex gold's four-month intraday high of $1,346.80 per ounce."
"More ominously, the divergence spike ... repeats a 'double-peak' characteristic that preceded the Great Recession and market turmoil following Arab Spring 2011. The witches brew this time includes multi regional conflicts -- Ukraine/Russia, Iraq/Syria, Israel/Hamas -- re-emerging anxiety about the financial health of Europe's peripheral countries and concerns about China's recent import/export data," Baker added.
George Gero, vice president with RBC Capital Markets Global Futures and a precious metals strategist told Kitco: "I'll be keeping an eye on Europe, I'll be keeping an eye on the Middle East and on North Korea, which lobbed a few rockets this week but that no one has really paid attention to."
Gold Ends Higher
US gold futures for delivery in August finished $1.70 lower at $1,337.40 an ounce on 11 July.
Prices, however, gained 1.2% for the week.
Spot gold was up 0.1% to $1,336 an ounce on 11 July.
India Import Curbs
The Indian government will consider easing its tough bullion import curbs once the nation's fiscal situation improves, Finance Minister Arun Jaitley said on 11 July.
He, however, said New Delhi has to be watchful of the nation's current account deficit (CAD) and its fiscal deficit. Higher foreign exchange outflows over inflows trigger a current account deficit.
Jaitley tabled the nation's annual budget in Parliament on 10 July, where he left India's record-high import taxes on gold unchanged, disappointing traders, who had expected a relaxation of the same.
India is the world's second-largest consumer of the yellow metal and it imports nearly all of its gold.