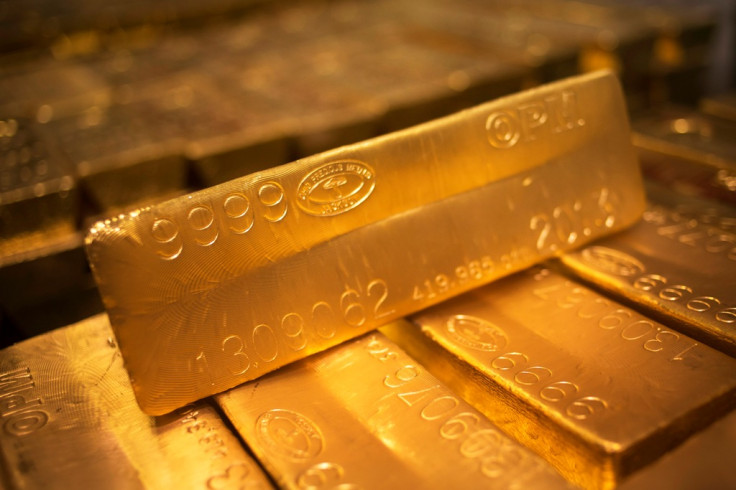 Gold prices are set to drop next week as strong US economic data and weak demand in leading consumers China and India could together dent the metal's safe-haven status.
However, a dip in prices could attract Asian buyers to the market and that could support prices towards the end of the week. In addition, any signs that Greece will exit the eurozone can also buoy prices, according to analysts.
Apart from developments in Greece, market watchers will be tracking the US dollar index and its impact on the yellow metal. The greenback rallied to a 13-year peak against the yen and rose sharply against the euro on 5 June after data revealed that US job growth accelerated in May.
Gold prices could also consolidate in the run up to the US Federal Reserve's FOMC meeting, scheduled for 16-17 June. The Fed is expected to hike interest rates this September, a negative for the precious metal.
Of the 33 market experts polled by a Kitco News Survey, 19 responded this week. Nine participants were bearish on prices, eight bullish and two neutral on prices. Respondents included futures traders, bullion dealers and investment bankers.
Meanwhile, of the 350 votes polled in a separate Kitco online survey, 211 participants, or 60%, said they expected lower gold prices next week. As many as 106 were bullish on prices, while 33 were neutral.
Ken Morrison, trader and editor, Morrison On The Markets, told Kitco: "Gold's inability to rally in response to the weaker dollar this past week is a disappointment and reinforced the bearish trend that's been in place since the mid-May rally above $1,220."
Ira Epstein, managing director at the Ira Epstein division of Linn & Associates, said: "We are going to hear more about Greece. If there is no Greek calamity, I would expect the gold market falls [next week].
"But, if they decide to go back to the drachma that would be bullish for gold. That is the one element that could provide support to gold prices."
Colin Cieszynski, senior market strategist at CMC Markets, said: "Gold has staged a major technical breakdown taking out $1,170 and we could see more follow through on that next week."
Axel Merk, president of Merk Investments, said: "In the short-term, let's see whether buyers come into the market as the price pulls back. We don't have a crystal ball here, but if recent history is any guide, we should see buyers come in."
Danske Bank said: "The bottom line is that [Friday's US] employment report supports our view that the Fed will hike in September.
"This is still earlier than currently priced into the market, although [the] strong report resulted in a sell-off in US fixed income markets."
Earlier, Capital Economics said in a note: "In the short term it is often hard for the price of gold to decouple from movements in US bond and currency markets – as the initially negative reaction to today's strong US payrolls report has once again shown. Nonetheless, other factors can be more important over longer horizons.
"What's more, even over briefer periods, safe-haven demand and buying from key emerging markets can more than offset headwinds from developments in the US."
Gold slips
US gold futures for delivery in August finished at $1,168.1 on 5 June, logging their third straight weekly close, pulled down by the dollar rally.