Greek crisis: Athens delays payment of €1.5bn to International Monetary Fund to 30 June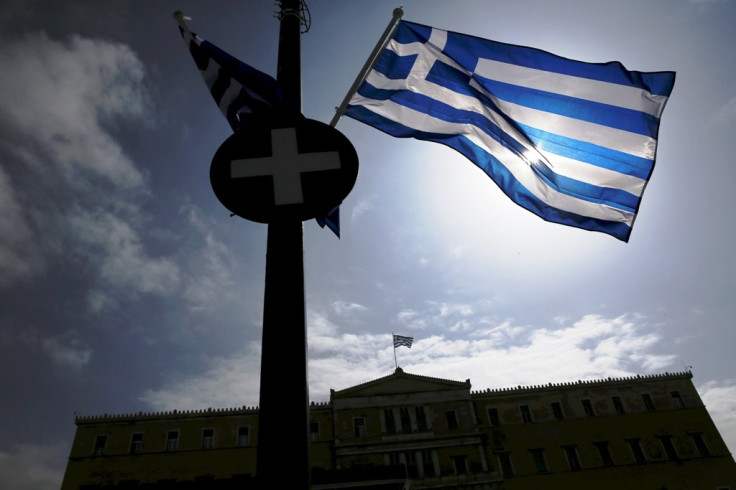 Greece has informed the International Monetary Fund (IMF) that it plans to defer all four payments due in June, including the scheduled €300m (£218m, $335m) loan repayment due on 5 June, to the end of the month.
Newspaper reports said that using a rarely used procedure permitted under IMF rules, the Greek government plans to lump all payments due this month amounting to €1.5bn (£1.1bn, $1.68bn) in a single payment on 30 June.
The Financial Times reported that Greece had made the request late on 4 June to defer the payments. This was confirmed by IMF spokesman Gerry Rice, who said the rule allows countries to "address the administrative difficulty of making multiple payments in a short period."
The newspaper said Greek Prime Minister Alexis Tsipras is under intense pressure from his left-wing Syriza party to withhold payment to IMF as a sign of defiance to the terms sought by international creditors to access the €7.2bn bailout package.
According to a Greek government official, Tsipras, German Chancellor Angela Merkel and French President Francois Hollande spoke late Thursday evening via conference call, Reuters reported.
The FT said that Tsipras was forced to put off an expected second round of talks in Brussels with European Commission President Jean-Claude Juncker to address his parliament on 5 June.
Finance minster says Greece has until end of June to pay up
Separately, in an interview with Sky News, Greece's finance minister Yanis Varoufakis insisted that his country has until the end of the month to secure an agreement. "Objectively speaking, we have until 30 June, because that is when the extension of our loan agreement with our creditors expires," he told the broadcaster.
He noted that over the past few months, Greece has been "making every single payment even though no disbursements had been forthcoming from the creditors."
Varoufakis told Sky News that Greece will continue to try and meet these payments but added: "At some point, but I am not going to speculate as to what that point is, there will be super-seniority afforded to wages and pensions."
When pressed, he said: "It is a question of ranking ... we pay what we can." He however refused to say when this will occur.
© Copyright IBTimes 2023. All rights reserved.