Gold spikes to fresh 12-month high as North Korea-US tensions escalate
Safe-haven seeking investors pile into precious metals as Pyongyang and Washington spar again.
Gold futures led the precious metals market higher on Monday (4 September) after North Korea said it had successfully tested a 'hydrogen bomb' that can be fitted on a long range missile, and the US warned that any threat to itself and its allies would be met with a "massive military response."
The stand-off has sparked yet another push into the precious metals market by safe-haven seeking investors, with gold leading the rally.
At 12:33pm BST, the Comex gold futures contract for December delivery was up 0.76% or $10.10 to $1,340.50 an ounce, with the rally in Asia breaching the previous 12-month high.
Lukman Otunuga, research analyst at FXTM, said geopolitical tensions were helping gold shine brighter.
"The disappointing US employment data released on Friday has also complimented the metal's upside, with investors now re-evaluating whether the Federal Reserve will raise interest rates a third time this year."
From a technical standpoint, the yellow metal is bullish on the daily charts, as there have been consistently higher highs and higher lows. "A decisive breakout and daily close above [the current] $1,340 price, should encourage a further appreciation higher towards $1,350," Otunuga concluded.
Meanwhile, demand for physical gold also escalated in step with the futures market spike, with bullion traders in Dubai and London reporting brisk trading, since 3am and 5am BST respectively. At 1:15pm BT, spot gold was was up 0.66% or $8.75 to $1,333.98 an ounce.
Josh Saul, chief executive officer of London-based bullion provider The Pure Gold Company, said: "We've been taking orders since early morning and first time buyers of physical gold have increased by 114%. The number of people purchasing gold this morning has outperformed the number the day after the Brexit referendum on 24 June, when the gold price in sterling terms increased 26% in 24-hours."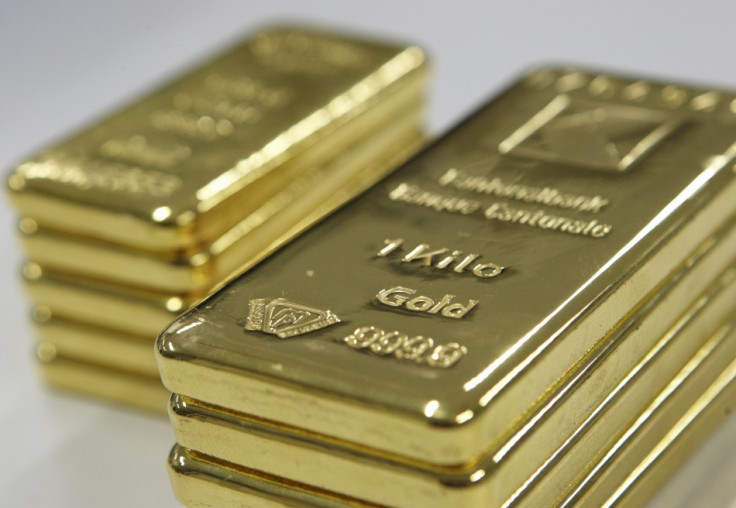 He added that the company's clients remain concerned that matters could escalate quickly, and with the threat of nuclear weapons some fear the worst.
"People are increasingly questioning to what extent US and its allies are also a target? Furthermore, US President Donald Trump's pledge to stop doing business with any country that still has relations with North Korea could have severe financial implications, as it would mean possibly no trade with China, India, Mexico and France to name a few."
Away from gold, Comex silver futures were up 0.53% or 9 cents to $17.91 an ounce. Elsewhere in the precious market, spot platinum was up 0.27% or $2.77 to $1,010.32 an ounce, while spot palladium was up 0.25% or $2.48 to $985.28 an ounce.
© Copyright IBTimes 2023. All rights reserved.