North Korean missile test sparks gold market frenzy
Safe-haven seeking investors drive yellow metal to a fresh high above $1,300/oz
The price of gold jumped to a record high following an escalation of geopolitical tensions, as North Korea fired a missile over Japan on Tuesday (29 August).
The missile, thought to be a Hwasong-12, fell into the North Pacific Ocean 1,180km off the Japanese coast breaking into three pieces, having flown over the country's Hokkaido Island.
Japanese Prime Minister Shinzo Abe called the move an "unprecedented" threat to his country and regional stability.
With the UN Security Council poised to hold an emergency meeting in response, traders flocked into the precious metals market, with gold leading the rally.
At 11:21am BST, the Comex gold futures contract for December delivery was up 0.91% or $11.70 to $1,327 an ounce, while spot gold was up 0.89% or $11.62 to $1,321.75 an ounce, with the yellow metal reaching one of its highest levels since 9 November; the day the US presidency was called for Donald Trump.
Since the ratcheting up of tensions between Washington and Pyongyang earlier this year, gold has surged by 15% in the year to date, rising in every calendar month with the exception of June.
Fawad Razaqzada, technical analyst at FOREX.com, said a weaker dollar and heightened geopolitical tensions typically benefit gold and the current market response confirms that.
"Not only is the yellow metal benefitting from the current "risk-off" trade but a weaker dollar too. The fact that the EUR/USD has surged above $1.20 psychological hurdle is also positive for gold, given the metal's strong positive relationship with this currency pair."
However, Razaqzada said investors may have overreacted. "Tensions may calm down quickly if North Korea explains its decision to launch the missile over Japan and says it was a one off, for example. The US may not respond after all if China steps in to ease the tensions. So there's that possibility."
The next bullish objectives would be at $1,337, gold's November high; and then $1375; the 2016 high mark. Physical gold market also remained buoyant intraday with London bullion traders reporting increased takings.
The Pure Gold Company, a London-based physical trader, said it had been taking orders since 5:00am BST from clients citing fears that tensions between the US and North Korea will escalate.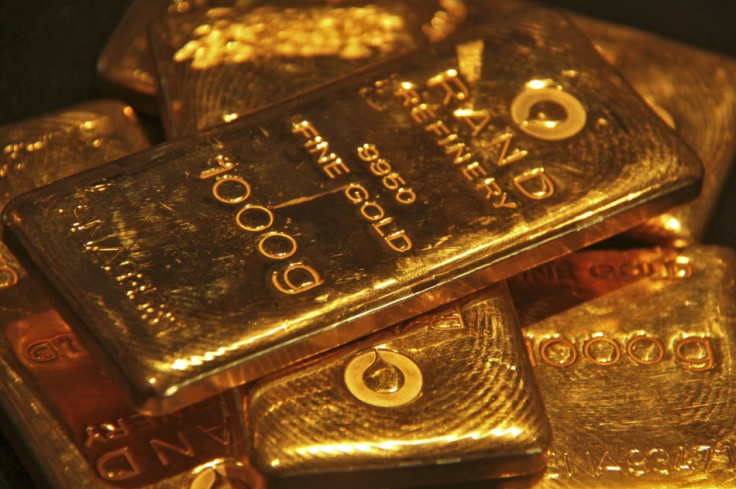 "President Trump has vowed to respond with "fire and fury" and many of our clients believe this will make the situation considerably worse, increasing the unpredictability of the geopolitical situation. We've seen a 78% increase in financial professions investing in physical gold on the expectation that the equity markets and the dollar will continue to slip while the gold price rallies," said Josh Saul, the company's chief executive officer.
Other precious metals also rallied with Comex silver futures up 0.46% or 8 cents to $17.61 an ounce. Spot platinum was up 0.87% or $8.59 to $997.84 an ounce, having risen to $1,000.51 an ounce at one point; it's highest level since 6 March.
Spot palladium was also up 1.08% or $10.15 to $946.03 an ounce, but capped $948.97 in early Asian trading; the highest level on record since February 2001.
© Copyright IBTimes 2023. All rights reserved.