US adds 156,000 jobs in August but headline unemployment rate up to 4.4%
Businesses remain confident in an economy now in its ninth year of recovery from the global financial crisis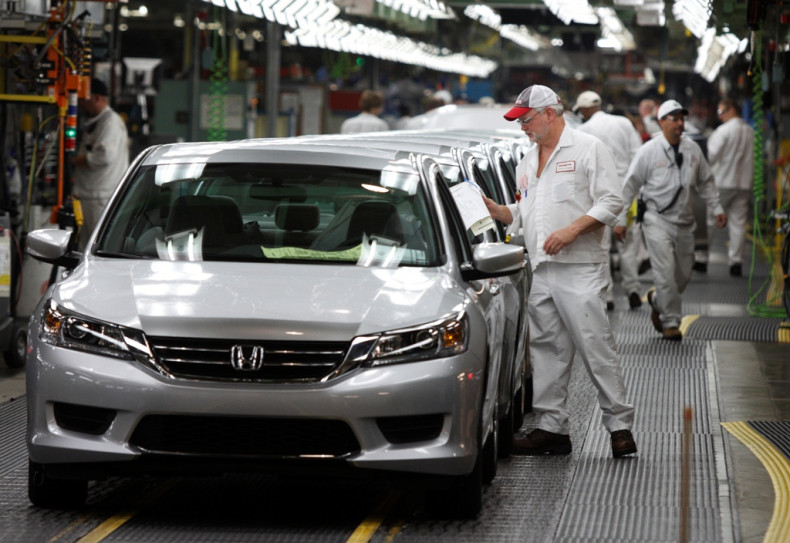 US job growth slowed in August as employers added 156,000 jobs, according to official data, but even that decreased pace suggests that businesses remain confident in an economy now in its ninth year of recovery from the global financial crisis.
In a scheduled data release on Friday (1 September), the Labor Department said the country's headline unemployment rate ticked up to 4.4%.
Job gains in June and July were revised downward by 41,000 jobs. Average hourly pay increased by 2.5% over the 12 months ending in August. Pay raises typically average 3.5% to 4% when the unemployment rate is this low.
The job market has remained healthy even though the economy has grown at a sub-par annual pace of 2.1% during the first six months of 2017.
Friday's jobs report comes as Americans have grown more optimistic about the economy. A measure of consumer confidence in August hit its highest level in 16 years, the Conference Board said this week.
Consumer spending in July rose at its fastest pace in three months. The stock market is up 10% so far this year. One measure of factory orders suggests that business investment is increasing.
Even the traumatic damage caused by Harvey around the Houston region is unlikely to break the national economy's stride. Gasoline prices are rising as the flooding from Harvey knocked out refineries and ports, but any possible fallout will likely surface in economic reports over the next two months.
Still, in some respects, the US economy appears less than vigorous. Auto sales have slipped. Fewer homes are being listed for sale. And the tax relief promised by President Donald Trump to boost growth faces an unclear path through a Congress that has failed to pass major legislation.
Overall, hiring this year has averaged 176,000 a month, roughly in line with 2016's average of 187,000. It was the 83rd straight month of job gains.
The August jobs report showed that roughly the same proportion of people last month as in July either had a job or were looking for one. Anyone not actively looking for a job isn't considered part of the labour force and isn't counted as unemployed. This so-called labour force participation rate held at 62.9%. The participation rate has tumbled from 66% over the past decade, but some of that decline reflects an ageing US population that is retiring and lowers the participation rate.
Some economists say a stable participation rate is a positive sign for the economy in recent years, since retirements mean it should in theory be falling slightly.
The leading source of job growth was in manufacturing, which added 36,000 jobs. Another 28,000 jobs came from construction.
The economy expanded at a healthy 3% annual pace in the April-June quarter, a substantial increase from a weak 1.2% in the first three months of the year. This puts economic growth slightly above 2% in the first half of the year, roughly the same middling pace of growth the US has experienced since the downturn.