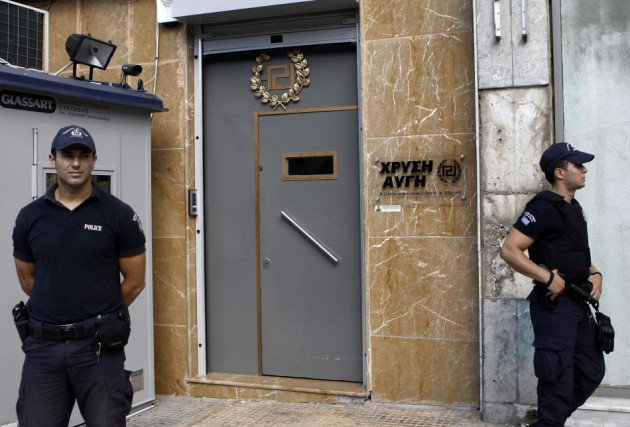 Police raided the offices of the neo-Nazi Golden Dawn and arrested a police officer working as a bodyguard for one of the party's MPs, as the Greek government's investigation into links between security services and the violent Neo Nazi group gathered pace.
The 45-year old was suspended from duties last year last September after being involved in a riot in which Golden Dawn members and smashed up immigrant's stalls in Messolongi.
He had since then been acting as a bodyguard and driver for Golden Dawn MP Costas Barbarousis.
Police confiscated police equipment from the party office in Agrinio, and weapons including shot gun cartridges, wooden staffs and an axe.
The move comes as police continue their clampdown on the far right organization, after thousands took to the streets of Athens to protest against the murder of left wing activist and rapper Pavlos Fyssas (aka Killah P) last week, with witnesses reporting that 12 police officers stood by whilst the 34-year-old was set upon and stabbed by a gang of Golden Dawn members after watching a football match in a café.
"This is a pivotal moment," Harry Papasotiriou, the director of the Institute of International Relations at Panteion University in Athens told the New York Times. "It is not clear whether Greece will become more or less stable as a result of any crackdown. There is always the risk that there is a more violent response, but this needs to be done."
"But now they have killed a Greek, and they have crossed a red line," Mr. Papasotiriou said. "That has triggered a new movement against them."
Connections between the Golden Dawn and police have been long alleged, and there were even reports in the Greek media this week that members of the organization had received training from paramilitary forces.
"In Golden Dawn we have an entire military structure with at least 3,000 people ready for everything," one member was quoted as saying by the Sunday Vima newspaper, with other publications carrying pictures of members in balaclavas engaged in nocturnal training exercises.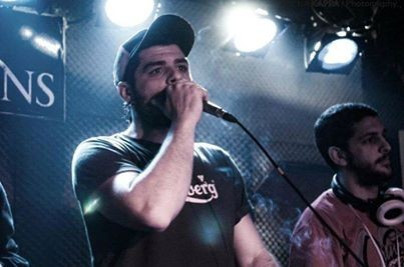 On Monday a series of senior police officers were replaced or resigned, including the chiefs of the special forces, internal security, organized crime and the explosives unit. The two officers who resigned cited "personal reasons."
"During the last three years, there were many cases in which our colleagues displayed tolerance toward outbreaks of violence by members of Golden Dawn," said the head of the Federation of Greek Police Officers (POASY) Christos Fotopoulos speaking to Skai on Tuesday.
After years of being accused of inaction, it seems the Greek government signalled that it is now taking the dangers posed by neo-fascism seriously. President Karolos Papoulias said "From the time I was a young man I fought fascism and Nazism. It is my supreme duty as president of the republic to defend democracy and the Greek people from the storm that is approaching."
Ten Golden Dawn members have been arrested over the murder of Fyssas, with one 45-year-old activist having been charged after confessing. Also, four Golden Dawn members were convicted for public order offences and for carrying weapons including metal batons and pepper spray in the northern city of Thessaloniki.
Since Greek economy was devastated by one of the worst recessions suffered by a developed economy since the 1929 Wall Street Crash, the Golden Dawn has made sweeping gains in parliamentary elections, becoming the country's third most powerful force through exploiting hostility to immigrants in deprived areas.
The party's leader Nikos Michaloliakos, in a rare television interview, claimed that those arrested for the murder of Fyssas had only peripheral links with the Golden Dawn, while their spokesman, Ilias Kasidiaris, accused the government and media of waging a "dirty war" against the organization.
As legislators moved to block funding to organisations like the Golden Dawn linked to criminal acts, one poll showed the party poised to sweep to power in Athens in municipal elections next year, with some experts believing that the increased exposure could fuel their popularity.
"For the first time they are being given a huge amount of exposure and air time," Alexis Mantheakis, a political analyst told the Guardian. "Before there was a media blackout and they rarely appeared on television. Instead of being deflated, all this coverage is boosting their image and boosting their support. The situation in Greece is much more serious than it seems."