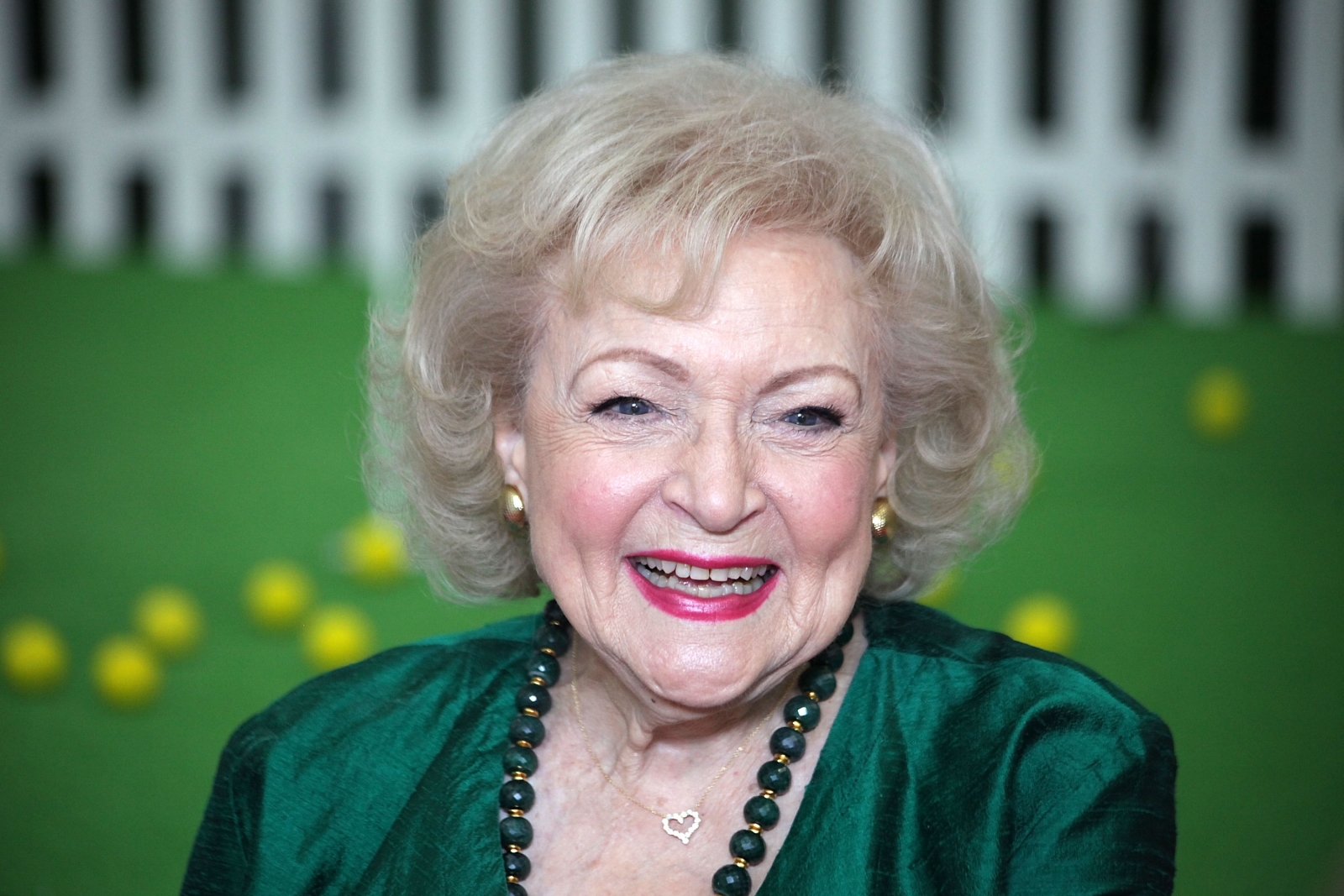 Betty White turns 95-years-old today (17 January) and it's safe to say that the Golden Girls star is one of the most-loved celebrities on both the small and big screen. So much so in fact that one dedicated fan even set up a Go Fund Me page to keep the actress from the evil clutches of 2016.
Aside from the fact that she's starred in several popular series and movies since her career began in 1945, it's undoubtedly White's wit that keeps everyone interested in what she's got to say. So to celebrate her birthday, IBTimes UK takes a look back at some of her most memorable quotes from the last few years...
On meeting celebrities:
"I am still to this day star struck. I look out at this audience and I see so many famous faces, but what really boggles my mind is that I actually know many of you. And I've worked with quite a few ... maybe had a couple ... and you know who you are."
– From her 2009 Screen Actors Guild Lifetime Achievement Award acceptance speech
"My answer to anything under the sun, like 'What have you not done in the business that you've always wanted to do?' is 'Robert Redford'."
– Quoted from SSN
On her Super Bowl advert:
"Well I love Snickers and I thought, sure that'd be fun, why not? So I got over there early one morning and didn't know I was going to be in the ... ice cold muddy water, but all I had to do was just lie down in it. This poor stunt woman took the dive, she went in. And it was a great stunt that she did, and I got the laugh. Now, really, that's unfair when that happens. She's probably sticking pins in a little Betty White doll."
– From a 2010 interview with Ellen Degeneres

On Star Trek:
"Ya know, I've been a huge trekkie ever since the show first aired. That's why I'm so thrilled to see Nichelle and George Takei here tonight because, let's face it. We all know Shatner's nuts, but George has actually tasted them!"
– From Comedy Central Roast of William Shatner in 2010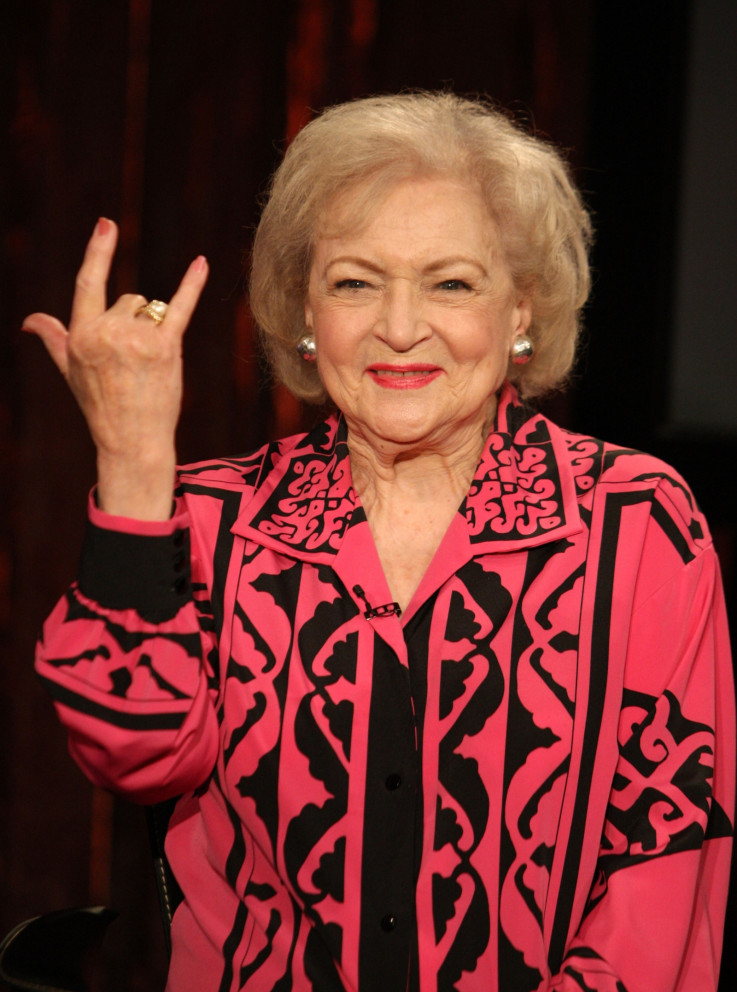 White has never been afraid to say her favourite foods are hot dogs and French fries
Bryan Bedder / Getty
On keeping fit:
"I'm a health nut. My favorite food is hot dogs with French fries. And my exercise: I have a two-story house and a very bad memory, so I'm up and down those stairs."
– From a 2012 interview with The New York Times.
On supporting gay marriage:
"I don't care who anybody sleeps with. If a couple has been together all that time – and there are gay relationships that are more solid than some heterosexual ones – I think it's fine if they want to get married.
"I don't know how people can get so anti-something. Mind your own business, take care of your affairs, and don't worry about other people so much. Gays love old ladies."
... and her own relationships:
"I've always liked older men. They're just more attractive to me. Of course, at my age there aren't that many left! I've enjoyed the opposite sex a lot. Always have. Always will."
– From a 2010 interview with Parade magazine
On the environment:
"Wilderness is harder and harder to find these days on this beautiful planet, and we're abusing our planet to the point of almost no return."
– From her 2010 speech, accepting an honorary forest ranger badge from The Forest Service
On her lengthy career: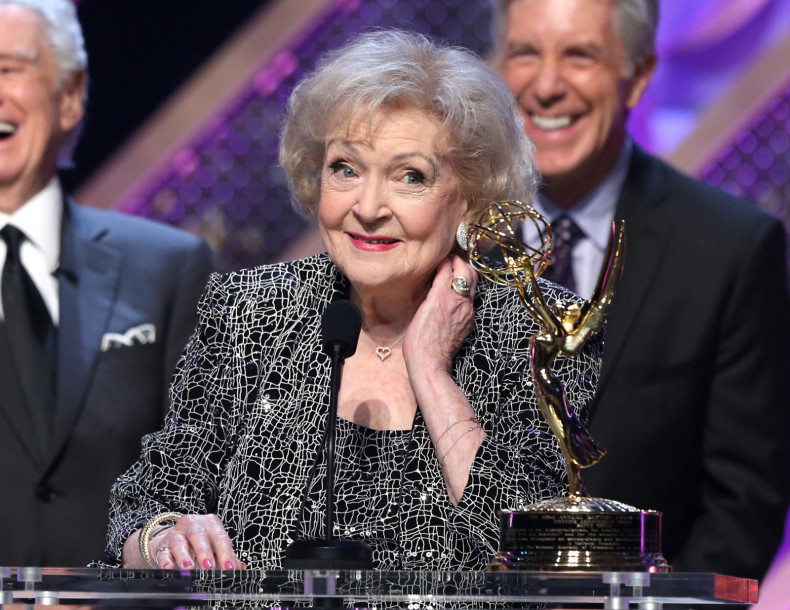 "I had no idea that I would still be around at this point for one thing, but that I'd still be privileged enough to still be in this business. And it is such a privilege. And the bottom line I think to the television business is that unless you're a real bad egg, it is such fun. It really is. Thank you, thank you from the bottom of my heart."
– From her 2015 Lifetime Achievement Award acceptance speech at the Emmy Awards