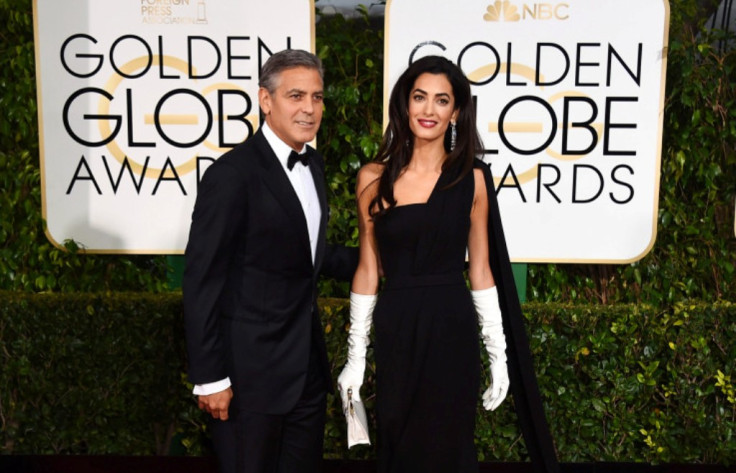 All the glitz, glamour and stars at the Golden Globes 2015 didn't seem to impress George Clooney's wife - Amal Clooney.
The human rights lawyer looked every bit like the wife who's been dragged to her husband's boring office party - as a Twitter user rightly put it.
Check out some of these tweets and GIFs where George Clooney's better half is looking about as interested as her husband seemed in The Monuments Men. (via ETOnline)
LOL, Amal couldn't be more bored as the industry honors her husband. Fantastic. #GoldenGlobes pic.twitter.com/Tw64zkAZbJ

— Lori Lewis (@lorilewis) January 12, 2015
Amal is only barely tolerating her husband's stupid office party. #GoldenGlobes — Caroline (@carolineframke) January 12, 2015
Amal is SO bored she's probably like "ok so can we go now?" #GoldeGlobes

— PLUI MAGAZINE (@PLUImagazine) January 12, 2015
Amal looks rather bored. She'd much rather be somewhere else saving the world. #GoldenGlobes pic.twitter.com/1TrKUqDjp8" — Coco (@CafeandVino) January 12, 2015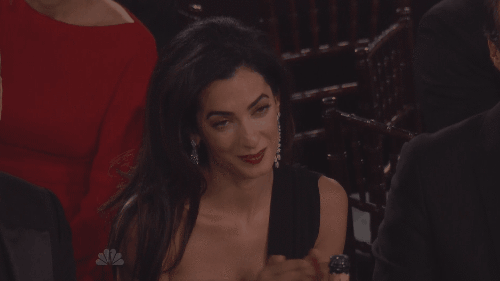 Host Tina Fey also quipped about the couple saying, "George Clooney married Amal Alamuddin this year. Amal is a human rights lawyer who worked on the Enron case, was an adviser to Kofi Annan regarding Syria, and was selected for a three-person U.N. commission investigating rules of war violations in the Gaza Strip. So tonight, her husband is getting a lifetime achievement award."