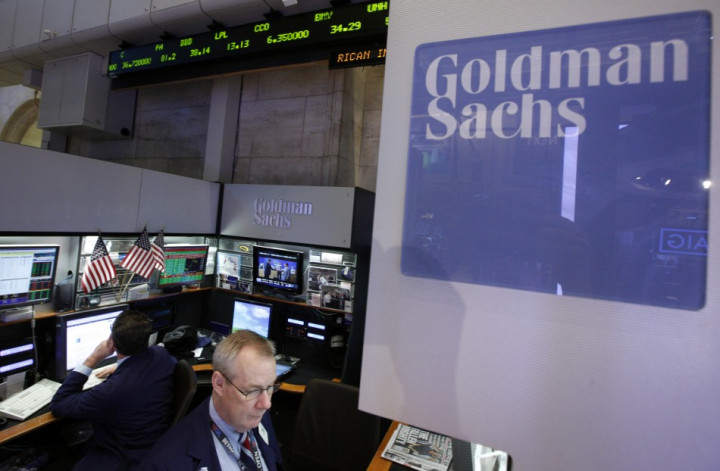 Goldman Sachs posted stronger-than-expected quarterly earnings and set aside nearly $13bn for bonuses and salaries just hours after the investment bank was reported to have shelved plans to delay some of those payments to avoid higher UK taxes.
Net earnings for the three months ending in December were $2.89bn, or $5.60 per share, the company said in a statement published on its website, nearly triple the $978m recorded over the same period last year. Group revenues were $9.24bn, the bank said. The figures compare to a Thomson Reuters estimate of $3.78 and $7.91bn respectively.
"While economic conditions remained challenging for much of last year, the strengths of our business model and client franchise, coupled with our focus on disciplined management, delivered solid performance for our shareholders," said CEO Lloyd Blankfein in the satement. "The firm's strategic position provides a solid basis on which to grow and generate superior returns."
Investment banking revenues for the fourth quarter were $1.41bn, the bank said, a 64 percent increase from the same period last year. Advisory fees rose 8 percent to $508m while underwriting revenues more than doubled to $897m.
Return on equity for the period was 16.5 percent while its Tier 1 capital ratio rose by 1.6 percentage points from the third quarter of this year to 14.5 percent.
Staff levels fell by 3 percent from last year, the bank said, but its full-year compensation pool rose 6 percent to $12.94bn. That said, the ratio of the pool to net revenues fell from 42.4 percent to 37.9 percent for the full year, the bank said.
A source close to Goldman told IBTimes UK Tuesday that the bank's compensation committee had decided to not proceed with paying part of the bonus payments when the top UK tax rate drops to 45 percent from 50 percent in April of this year. Reports of the meeting surfaced just hours after the Bank of England's governor Mervyn King told a Treasury Select Committee that the bank's alleged tax avoidance tactic - which had not been confirmed - was 'depressing'.
On 14 January, IBTimes UK reported that Goldman was planning to delay deferred stock payments until after the end of the UK tax year, thereby improving the real value of bonuses paid to their UK and US bankers.
Goldman shares rose 3.5 percent to $139.10 each in New York Wednesday following the results. The shares have returned more than 39 percent to investors over a 52-week period according to Bloomberg data, owing to a 42 percent hike in its quarterly dividend.